Skincare is a crowded market, and 'natural' is the new "normal". Each product in our range sources and rescues by-products from other industries – the food and drink industry in particular. In recent years we have seen the dramatic rise of natural, then organic, then vegan and cruelty-free beauty, but we believe circular / by-product beauty will be the next step – we're proud to be pioneering that movement.  
"If we can provide competitively priced, high performing products from upcycled ingredients then we are demonstrating that the beauty industry can become a lot less wasteful – it is an innovative approach and a fresh perspective. But, all of this effort is futile if the industry is not willing to open its arms to what-would-be waste ingredients. So… is the beauty world ready? Well, if our success is anything to go on, it looks like the answer is yes. Hallelujah."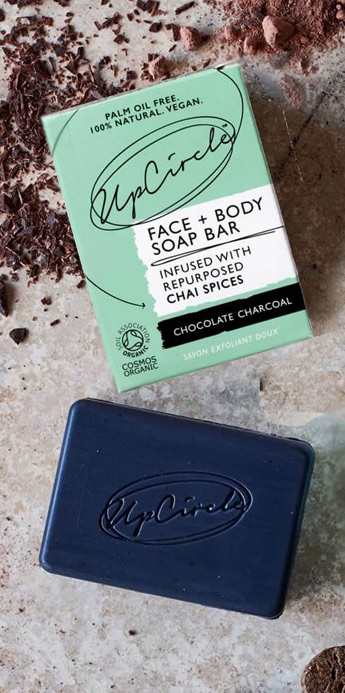 CHOCOLATE CHARCOAL CHAI SOAP BAR
---
---
---
Tried and tested:

This chocolate charcoal chai soap bar is organic and vegan. It lathers well and gently yet deeply cleanses the skin preventing breakouts and pimples. It brightens, detoxifies and boosts circulation for healthy happy skin.
---
A multi award-winning gently exfoliating soap to brighten and detoxify face and body. Activated charcoal draws out toxins and tightens pores whilst cacao extract boosts circulation and brightens skin.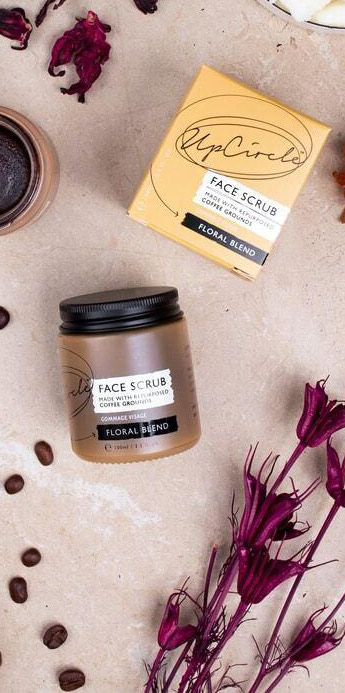 COFFEE FACE SCRUB - FLORAL BLEND
---
---
Tried and tested:

The coffee face scrub floral is rich in vitamin E and B, jojoba and fine Arabian coffee grounds. It gently buffs away dry dead skin cells, leaving the skin super soft, smooth and glowing.
---
Coffee face scrub formulated for sensitive skin with chamomile, rosehip, geranium and patchouli essential oils. Renowned for its anti-inflammatory properties, chamomile soothes redness and irritation, making an ideal remedy for skin complaints like rosacea, acne and psoriasis. Rich in vitamins E and B, jojoba oil deeply moisturises, helping dry, dehydrated skin regain hydration.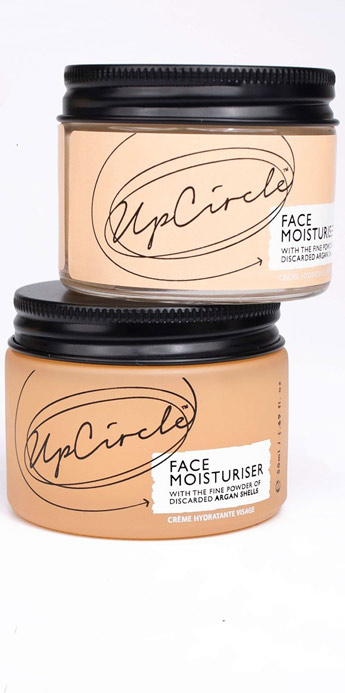 FACE MOISTURISER WITH ARGAN POWDER
---
---
---
Tried and tested:

The face moisturizer with Argan powder is suitable for all skin types. Packed with Argan shell powder, vitamin E, cocoa butter, aloe Vera and blood orange. It's super rich but does not feel oily or clog pores and absorbs fast.
---
This moisturiser is suitable for all skin types. Vitamin E rich argan powder is combined with skin-soothing cocoa butter, aloe vera and blood orange.