This small family run company is 3 generations in the making following their passion to provide authentic timeless grooming products. Pomp & co was originally envisioned by master barber and Dublin legend Sammy Donnelly in 1947.
Donnelly's original formulations were renowned for the fragrance which was the result of blending his personal collection of colognes into every batch. The three brothers Stanley, Sam and James Donnelly are keeping his tradition and class going strong.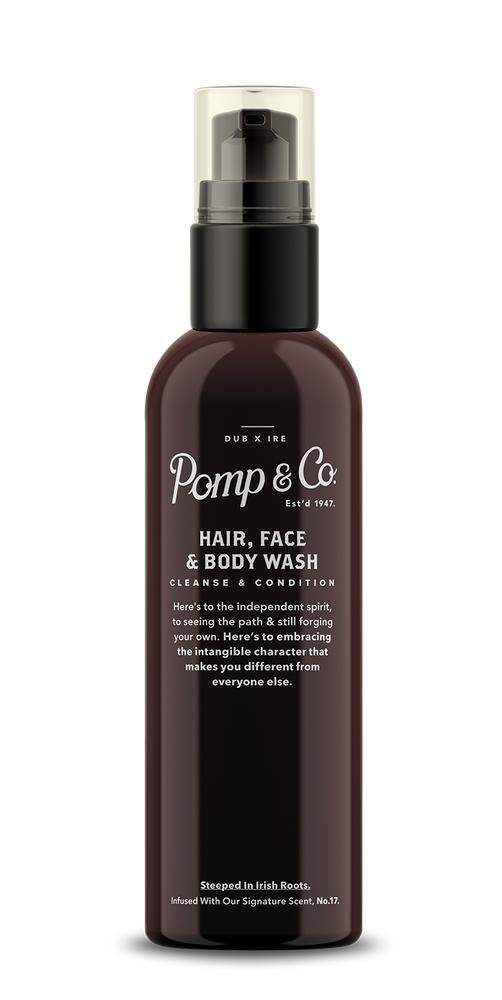 ---
---
---
Tried and tested:

This hair face and body wash is sulphate free and infused with Argan oil. It is hydrating and conditioning for hair, skin and beards with a delightful scent.
---
A complete all-in-one wash that is used to gently cleanse & condition the body, face, hair, and hands. Our sulphate-free and Argan Oil infused hydrating and conditioning formula gently cleanses your hair, face, body and hearty beards without stripping moisture from the skin.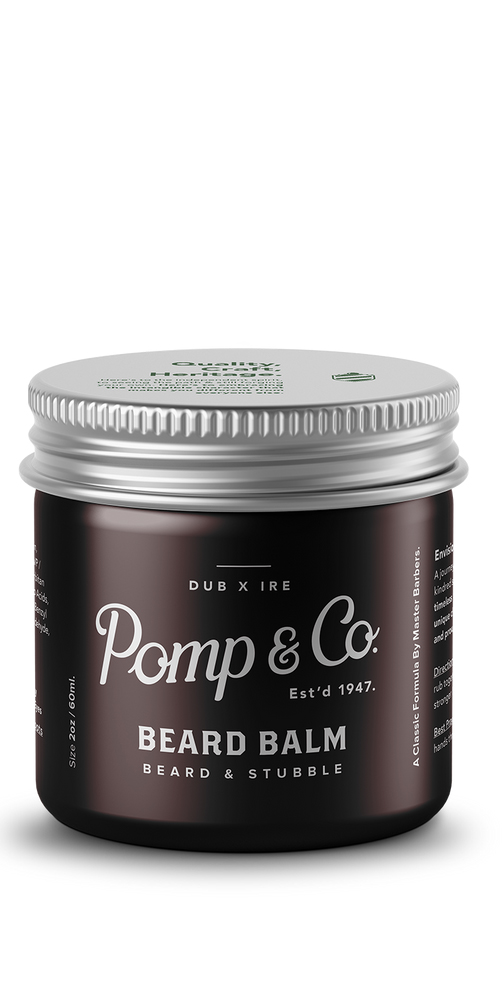 ---
---
Tried and tested:

The beard balm softens and conditions beards and stubble facial hair, while soothing and hydrating the skin. It's non oily no shine formula is highly concentrated so a little goes a long way.
---
Soften, control and condition hearty beards & short stubble facial hair. Acts as a moisturiser to soothe and hydrate the skin including dry hands. Contains aloe vera and avocado oil, wheat germ and virgin olive oil. Highly concentrated formula, so only a small amount needed.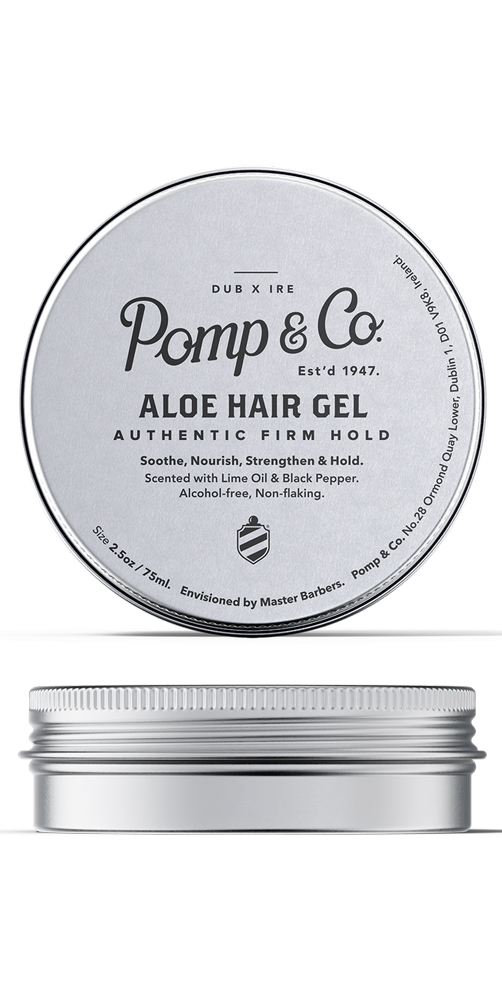 ---
---
---
Tried and tested:

This aloe hair gel is enriched with vitamin B5, aloe Vera and coffee extract. It is clear from color, non flaking and washes out easily. Ideal for fixed hold styles neat or textured.
---
Our Aloe Hair Gel is enriched with Panthenol Pro-Vitamin B5, Aloe Vera, and infused with Coffee Arabica Extract to help soothe and nourish skin and hair whilst also adding volume and strength to hair. Scented with Lime Oil & Black Pepper. Alcohol-free, Non-flaking, Clear-colour. Concentrated formula, Washes out easily. Finish: Perfect for fixed-hold styles, neat or textured.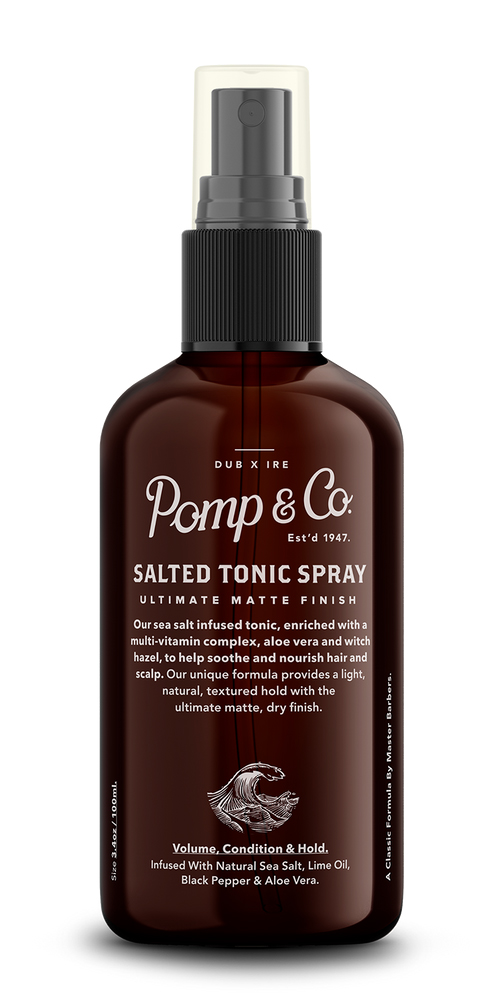 ---
---
---
Tried and tested:

This salted tonic spray creates a natural texture, matte hold. Packed with vitamins C, E, B3, B5, B6 and Aloe Vera it's super nutrient for hair and scalp with a delightful gentle scent .
---
Inspired by the wild Atlantic coast of Ireland. Our Sea Salt infused Tonic formula is enriched with a multi-vitamin complex consisting of vitamins E, C, to B3, B5 and B6 feeding hair and scalp, then supercharged with Aloe Vera for extra nourishment.