MISSIO is a hair product company that exists to inspire and empower a movement of people in the fight against human trafficking. The experiences of stylist Lorin Van Zandt using beauty to help women emerging from human trafficking, alongside her husband Kyle's desire to fight this injustice, led them to create hair product with purpose.
They have created stylist-designed and salon-tested hair products that serve as a vehicle to educate salons in victim identification, mobilize stylists in beauty initiatives and give to non-profit partners.
Their double-bottom-line approach is an innovative and effective way to reach customers who want their purchases to matter while unlocking the potential of the cosmetic industry to directly fight human trafficking.

---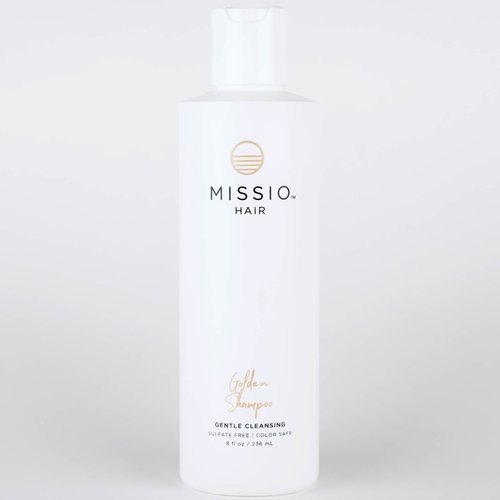 GOLDEN SHAMPOO – GENTLE CLEANSING
Tried and tested:
This gentle cleansing golden shampoo is sulphate and paraben free. It lathers well with a delightful fresh clean scent.

Best for hair that needs EXTRA MOISTURE and CARE
Our Golden Shampoo – Gentle Cleansing version, is formulated without sulfates or parabens, and is safe to use on color-treated hair. This nourishing formula includes gentle, coconut-derived cleansers and antioxidant-rich extracts such as acai, pomegranate, kiwi and mangosteen for protection and shine. The anti-aging properties of baobab seed protein reinforce and strengthen strands while providing superior softness. The fresh scent of coral lily, lychee, pineapple, and juicy bergamot, blended with white tea, golden amber and French jasmine, will leave you feeling refreshed and uplifted with each use!

---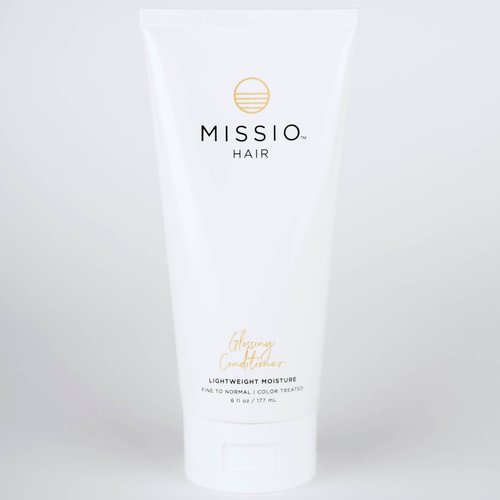 GLOSSING CONDITIONER – LUXE MOISTURE
Tried and tested:
The Missio glossing conditioner is available as luxe and light weight for fine hair. The light weight deeply nourishes without weighing hair down. Can also be used as a leave in conditioner when applied spearingly from mid-lenght to the ends ot the hair.
Best for Normal to Dry Hair
Our Glossing Conditioner is formulated to provide luxe nourishment and hydration for normal to dry and color-treated hair. Avocado, sunflower seed, jojoba and coconut oils leave hair silky-soft with a glossy shine, without weighing hair down! Antioxidant-rich extracts nourish the hair, while baobab seed protein works to protect from heat, repair damage, and strengthen with every use. Enjoy our glossing miracle!

---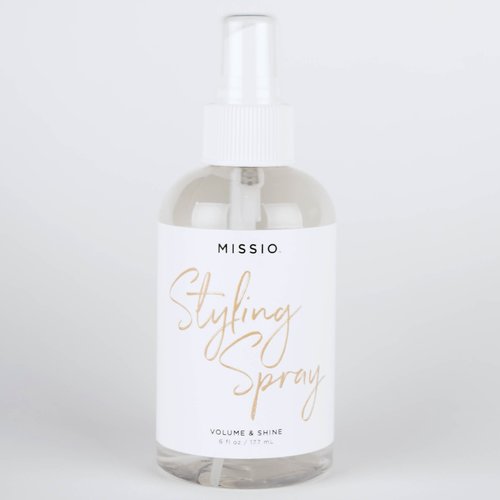 STYLING SPRAY
Tried and tested:
The mutiuse styling spray adds volume, shine and heat protection. Perfect for blowouts and curling with irons and wands and volume styling.
Formulated with keratin and baobab protein, this uplifting spray provides the perfect balance of volume, shine and heat protection – an essential companion before blow drying and thermal styling! Can be used WET or DRY to achieve many styles. From a smooth blow dry to textured styles!

---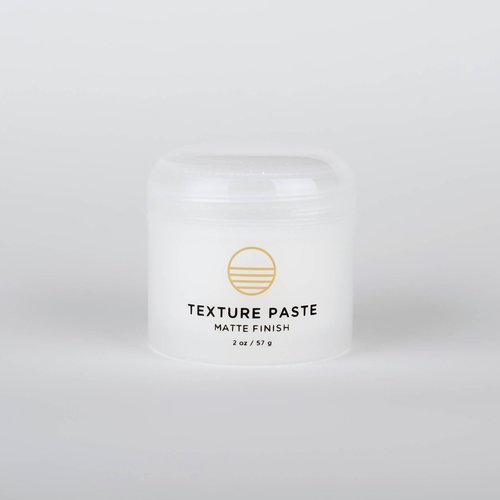 TEXTURE PASTE
Tried and tested:
The medium hold styling paste with a mate finish gives the perfect balance of hold and texture while taming frizz and flyaways.

Inspired by warm summer days at the beach, this styling paste creates the perfect balance of hold, movement and texture with a natural matte finish.

---
More About MISSIO