"Our name reflects our story and what inspired the twenty skincare products for the face and body that marocMaroc proposes today. Our cosmetics offer a new take on Moroccan beauty traditions, bring out the best in Mediterranean flora which is bursting with benefits and reinvent hammam rituals. With elegance and poetry, our skincare products have been promising beauty and well-being for 13 years, with carefully chosen ingredients and unforgettable textures…"

---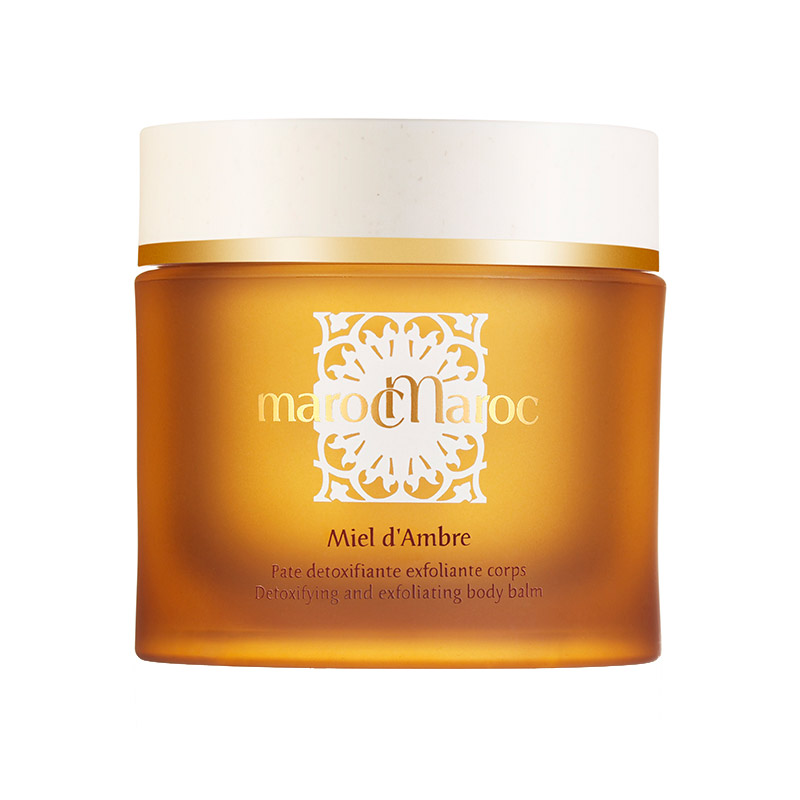 Miel d'Ambre Detoxifying and exfoliating body balm
Tried and tested:
This Miel D'Ambre luxury skin scrub has a few types of grains for different strengths of exfoliation, organic Argan and Lychee powder, orange peel and brown sugar with added honey for its detoxifying, softening and regenerating properties.
Apply on damp skin in circular motion all across the body It rinses easily and does not leave a greasy oily film behind.
Skin feels super smooth and radiant with a delightful invigorating scent

A rich scrub packed with grains promoting "infinite sensations", which generously spreads out, whitened on damp skin, then perfectly rinses off. It will leave you with detoxified, radiant and ultra-satiny skin and no feeling of oiliness. A new take on exfoliation…

---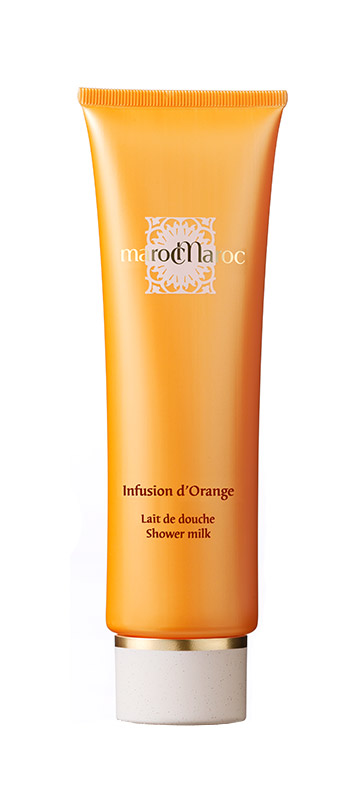 Infusion d'Orange Shower milk
Tried and tested:
The Infusion d'Orange shower milk gently cleanses with its rich lather while hydrating and nourishing the skin.
With orange blossom water for ultimate softness, and revitalizing orange extract it leaves the skin feeling and smelling fantastic.

A true sensory experience, this milk, treated to a vitamin boost by the fruit and orange blossom, becomes a fine and creamy scented foam which leaves the skin cleansed and soft. The steam in the bathroom smells delightful. You'll step out of the shower feeling lighter, with rejuvenated, lightly-perfumed and comfortable skin.

---
More about marocMaroc HAMMAM BODYCARE