Beauty secrets from the sea. Coming from the healing power of the sea, Ma-Eva cosmetics are capable of regenerating the unique balance between matter and psyche. Daily actions acquire an intimate awareness that reaches the central core of a person, and from there a profound feeling of wellness spreads throughout the body. The skin is smooth, firm, bright and hydrated. The mind captures a sensory experience of sun, sand and wild iodine. A journey of protection and self care begins from the sea. A journey of profound beauty.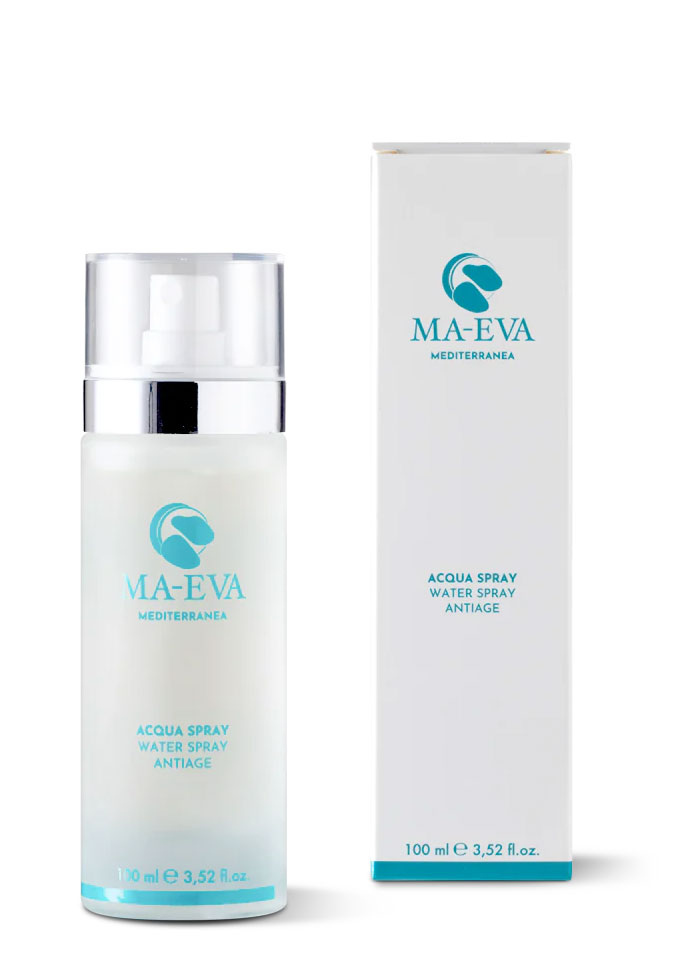 Revitalizing and anti-stress anti-aging water spray
---
---
---
Tried and tested:

This Ma-Eva acqua spray is packed with skin feeding nutrients like Coral seaweed, microalgae and Hyaluronic acid. A few sprays on cleansed skin refreshes and revitalizes like the ocean breeze.
---
Its formula makes it an ideal product for all skin types. A tonic serum enriched with coralline algae extracts, microalgae extract and low molecular weight hyaluronic acid. A simple vaporization is enough to revitalize the body and release stress. This unique and luminous fragrance offers an unexpected and enthralling sensation of sea breeze.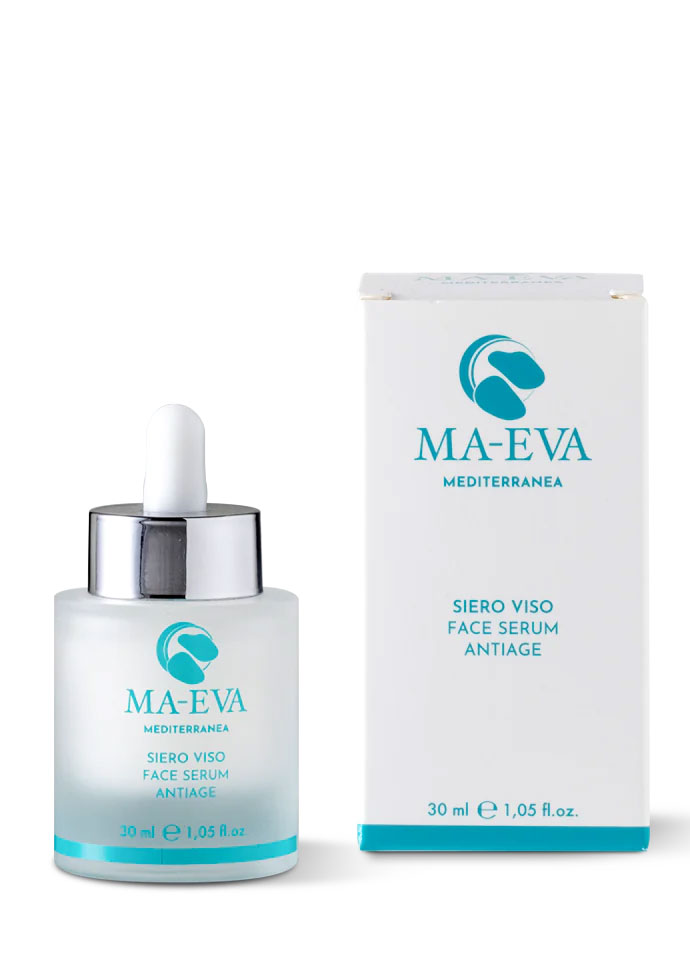 Anti-aging face serum with coralline algae extract
---
---
Tried and tested:

The anti aging serum is lightweight yet deeply nourishing. Formulated with coral seaweed extract, plant based Hyaluronic acid and micro Algae it brightens, hydrates and smooths the skin.
---
Face serum formulated with coralline algae extract, elasticising and toning; lift effect microalgae exopolysaccharide; medium molecular weight hyaluronic acid, moisturizing and nourishing; and finally with an anti-pollution action complex derived from the Undaria pinnatifida algae. The ingredients give the skin, hydrated and luminous, an aspect full of well-being.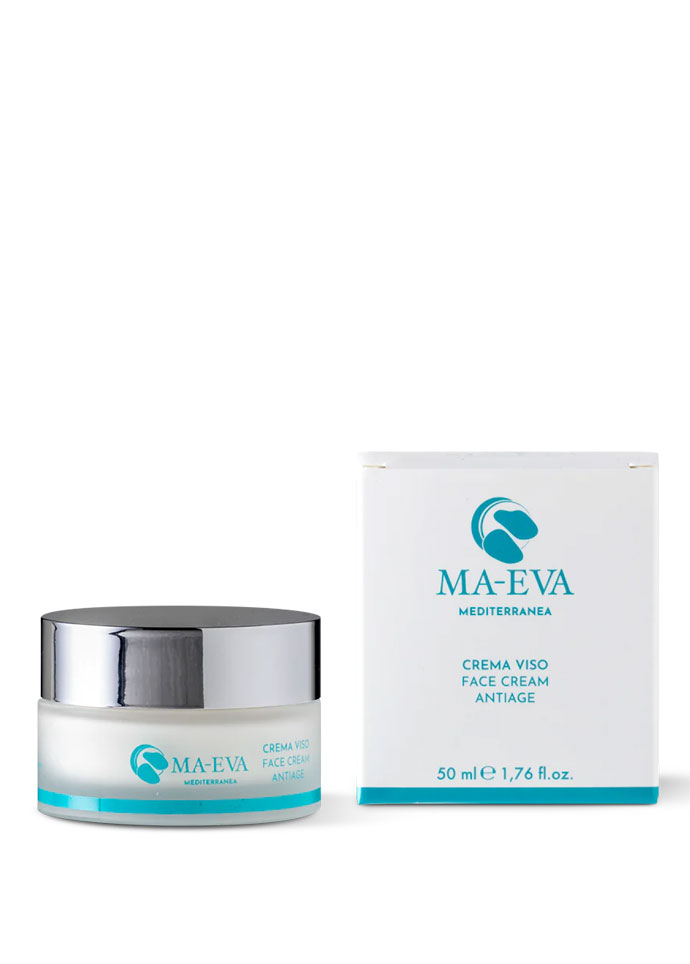 Anti-aging face cream with lift-effect microalgae
---
---
---
Tried and tested:

The Anti Age face cream has a light texture and delightful scent. It absorbs fast and instantly leaves skin glowing, plump and super soft. For ultimate results use after applying the serum daily.
---
The coralline algae extract and the innovative lift-effect microalgae exopolysaccharide give the skin a compact and smooth appearance. The algae-derived complex promotes the natural balance of the skin. Hyaluronic acid of vegetable origin gives the face brightness and volume. This rich cream immerses skin in intense hydration that soothes and energizes. The skin is visibly healthy and vital, the expression lines softened. The texture is suitable for any complexion and enriched by the scent of sea breeze. Ideal treatment especially for mature skins and in all seasons.