Evolve Beauty products are lovingly handmade in small batches at their studio in Hertfordshire, England to ensure the freshness of the precious antioxidants in the natural oils, butters and extracts. The products are vegan, cruelty free and eco-friendly.
They believe it is time for beauty to evolve. Society is coming full circle and realising that choosing natural ingredients is better for us and our world. Together with a small team of artisans, They design and make each product carefully by hand. This ensures the freshness of the precious antioxidants in the natural oils, butters and extracts.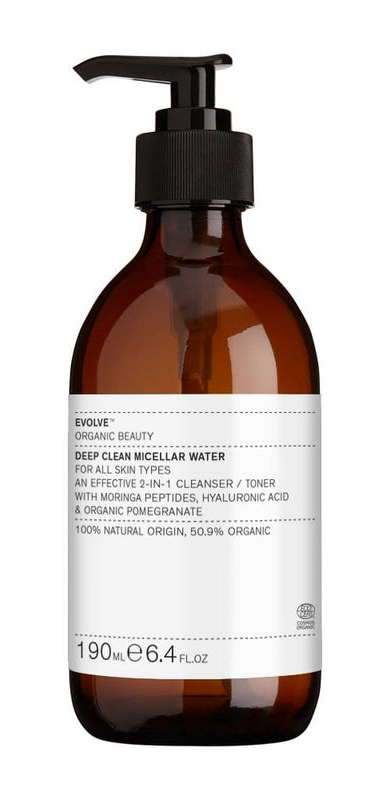 DEEP CLEAN MICELLAR WATER
---
---
---
Tried and tested:

The deep clean micellar water cleanses and tones. It gently yet deeply removes makeup and impurities from the skin. Can be used on its own or after washing with a cleanser.
---
An organic micellar cleansing water designed to cleanse and tone your skin by using micellar molecules to gently lift and remove makeup and impurities without irritation. Our hydrating micellar water also contains organic pomegranate which is packed with antioxidants such as ellagic acid, vital in protecting skin and limiting water loss so you're left with skin that is sparklingly clean, clear and glowing./span>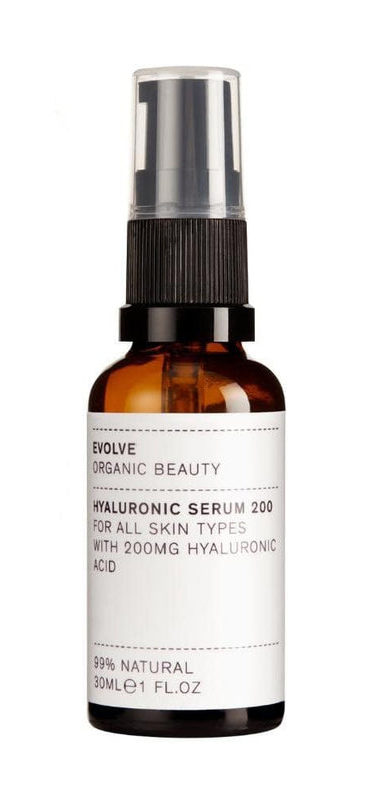 ---
---
Tried and tested:

This natural Hyaluronic acid serum is fast absorbing and super hydrating, it plumps the skin smoothing fine lines and wrinkles. For ultimate results use daily.
---
Our natural hyaluronic acid serum helps to hydrate your skin from within and plump fine lines and wrinkles. By using 200mg of concentrated low molecular weight hyaluronic acid per bottle, this serum is able to deeply penetrate the skin on your face and neck, leaving it glowing and naturally hydrated all day. Our fast absorbing COSMOS Organic formulation also includes organic pomegranate extract to aid cellular turnover, and a delicate, gentle fragrance of organic rosewater.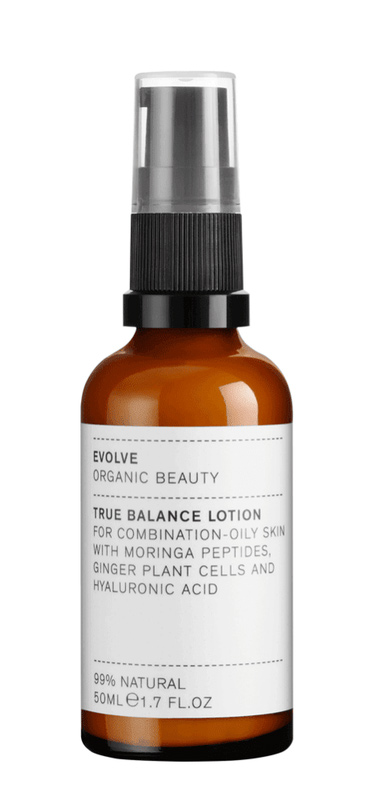 ---
---
---
Tried and tested:

The true balance lotion is ideal for oily and combination skin. It is lightweight yet deeply hydrating without clogging pores, it reduces the appearance of pores and controls oil in the skin with a delightful gentle scent.
---
Combination skin can be a balancing act! Oily zones can look shiny with enlarged pores. However, combination skin can also feel dehydrated and tight in places. Everyday pollution on the skin can also contribute to skin congestion and accelerated ageing. Achieve True Balance on your skin with this oil control lotion for oily and combination skin which provides weightless hydration without overloading the skin, and also protects from pollution. This light weightless lotion leaves skin feeling matte with a refined texture. With regular use, skin is left balanced and protected from the effects of pollution. Clinically tested Ginger plant cells help to reduce sebum production and the appearance of pores. Hyaluronic acid helps with hydration and collagen production for younger looking skin. African Moringa peptides protect skin cells from pollution and purify the skin. Avocado extract reduces the over production of oil.