Sara Happ is a mom, a girl's girl and a cheerleader for women who lift each other up. A beauty enthusiast who believes the world doesn't need more lip stuff, it needs the right stuff!
"Because in 2005, after reading "exfoliate lips with a wet washcloth or toothbrush" for the twentieth time, knowing I had a scrub for every part of my body but my lips, I decided I'd just have to make it myself. With nothing but mixing bowls, spatulas and a desire for a flake-free pout, I concocted The Lip Scrub.
A few incredible Los Angeles store owners and some unicorn-like celebrities believed in what I was doing. People magazine ran a story about this new thing called a "lip scrub" by this girl named Sara Happ. Immediately, my website crashed, thousands of orders flooded in, and I realized YOU were out there: Lip girls. Beauty junkies. Exfoliation enthusiasts.
I spent the next three years coming up with the most indulgent, effective, healing, deeply hydrating, glossy balm imaginable: The Lip Slip. It launched in 2008 and remains our company's bestseller."
---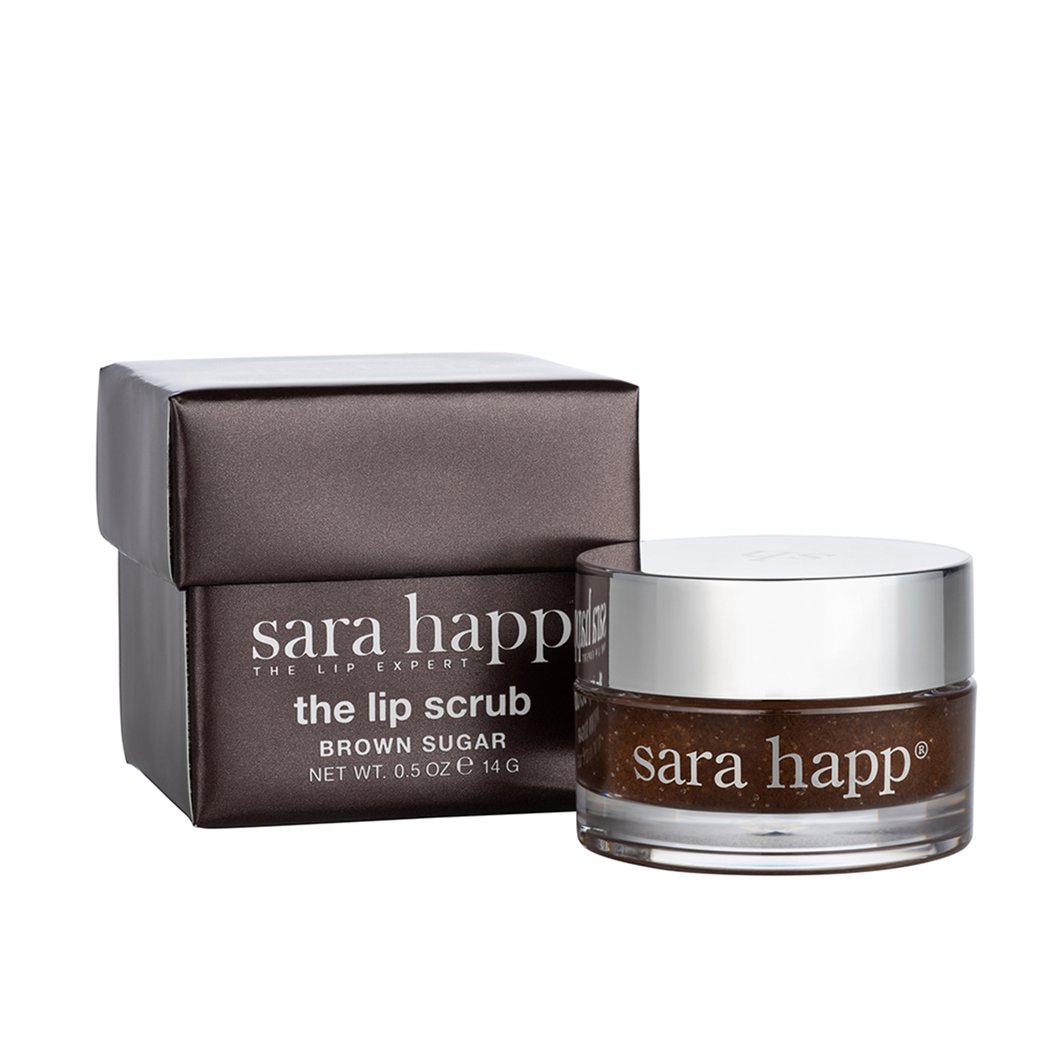 The Lip Scrub
Tried and tested:
The lip scrub eliminates dry, flaky lip skin, leaving lips feeling smooth, supple and extra soft.
Available in delicious flavors like coconut, pink grapefruit, vanilla, peach and red velvet cupcake for an extra kissable pout.

Simple and sweet, brown sugar is a timeless classic. Ideal for those who are sensitive to scents and prefer just a hint of sweetness.
Eliminates dry, flaky skin, immediately leaving lips soft and supple. Follow with The Lip Slip One Luxe Lip Balm or preferred lip treatment.

---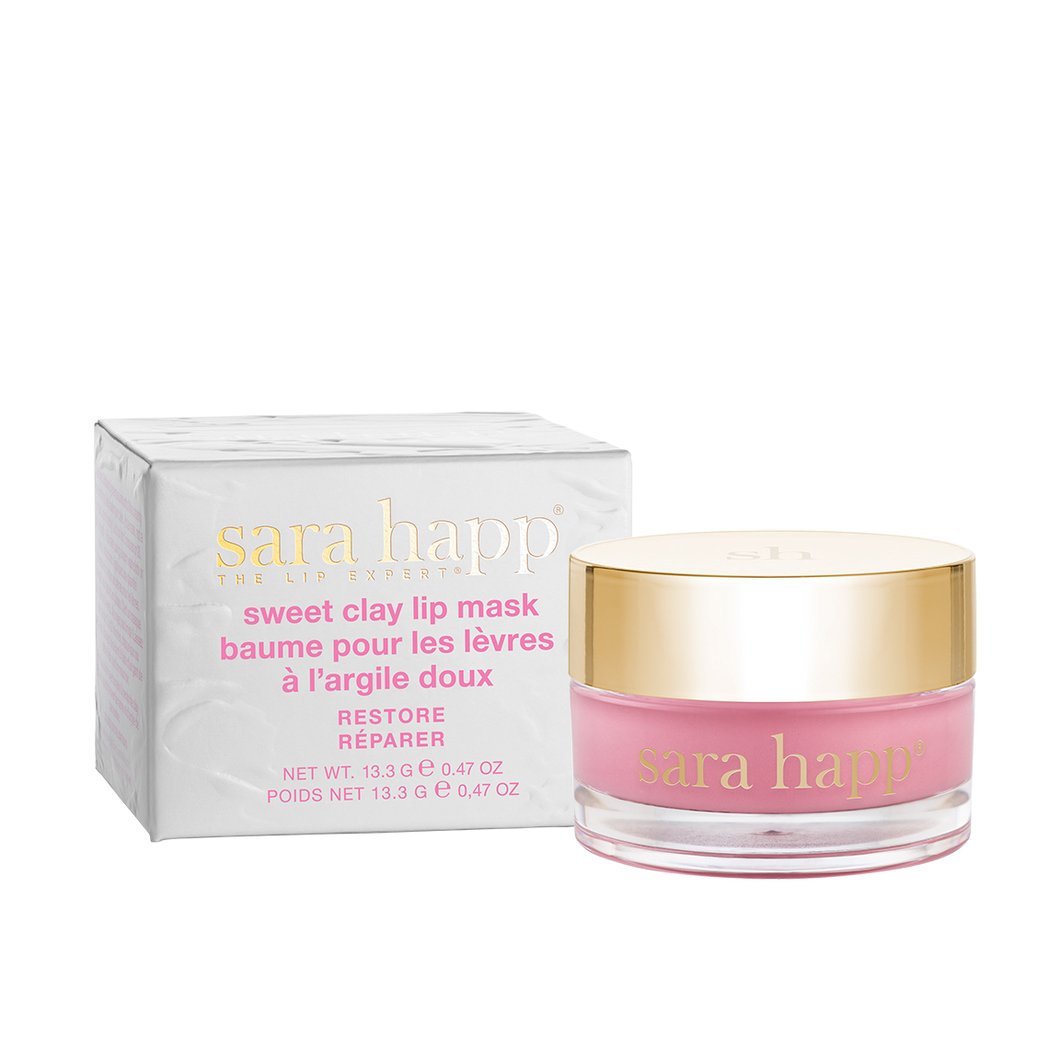 Sweet Clay Lip Mask
Tried and tested:
This sweet clay lip mask is made with bentonite clay, Shea butter, natural oils and regenerative swertiamarin which is an Ayurvedic herb sourced from the Himalayas.
Slather on a generous amount of this pink frosting like mask and let it sit on and do its magic for 5 to 20 minutes remove with a warm wet cloth or cotton pad and enjoy your super soft, smooth and happy mouth.

Regenerate and Luxuriate with this pink pot of perfection! This rich, frosting-like mask goes on thick and luxuriously, packing your pout with healing Bentonite clay, softening Shea Butter, soothing natural oils, and regenerative Swertiamarin, an Ayurvedic herb sourced from the Himalayas.

---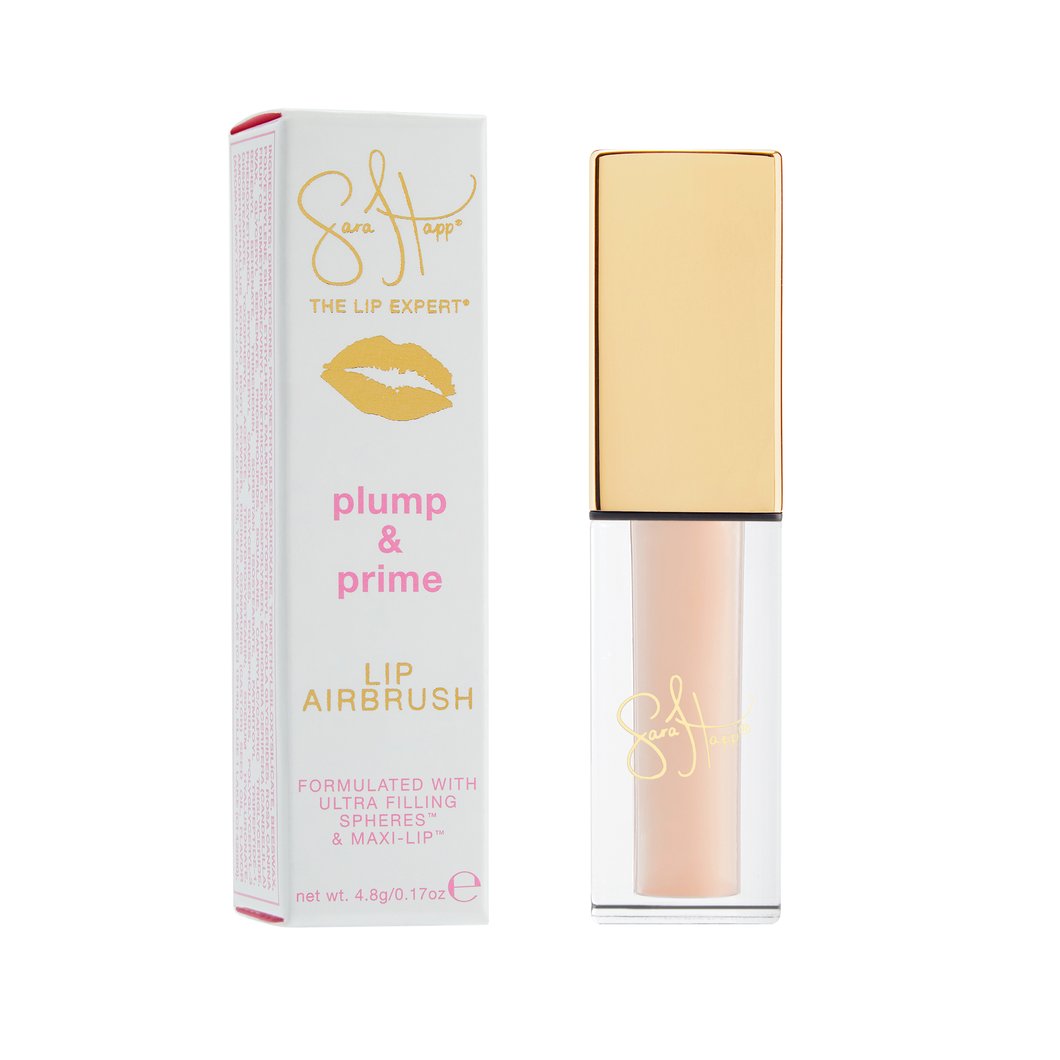 Plump & Prime
Tried and tested:
The plump and prime lip treatment is ideal to use after the lip scrub.
It is lightweight and creamy.
It makes lips full looking, hydrated and smooth and blurs any lines. It can be used alone as a sheer nude or as a primer followed up with a color, which will stay put and last much longer.

Let's blur the lines, shall we? This lightweight, velvety cream instantly airbrushes lip-lines in one single swipe, using ultra filling spheres and irritant-free plumping Maxi-Lip. Even thin lips are left looking smooth, plumped and perfectly primed with our painless plump and prime lip airbrush.

---