One Love Organics' award-winning skin care products are produced in small batches at the company's ECOCERT® licensed manufacturing facility in the Golden Isles of Georgia. Notably, One Love Organics owns the only ECOCERT® licensed manufacturing facility for natural and organic cosmetics in the state of Georgia and is one of a select few in the United States, undergoing rigorous evaluation to ensure that their products meet the highest quality, certified natural and organic, and environmentally friendly standards. Attention to detail, quality and efficacy have garnered One Love Organics products a devout fan base, multiple industry awards, press attention from around the globe, and distribution in fine retailers, holistic centers and spas throughout the United States and Canada.

---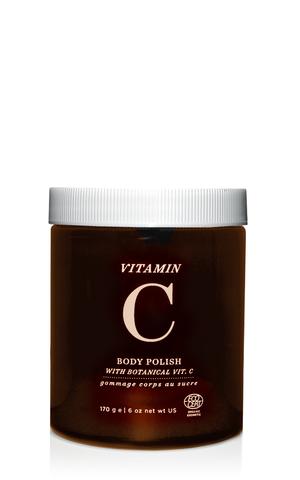 vitamin c BODY POLISH
Tried and tested:
This vitamin C body polish can be used in the shower on wet skin or for a more intense exfoliation just before on dry skin.
The combination of vitamin C ester, aloe, and Shea with organic sugar crystals makes a wonderful skin smoother with a delightful scent.

A rinse-able polish like no other, Vitamin C Body Polish features an ultra-concentrated combination of Vitamin C Ester, aloe, shea and raw, organic sugar crystals to deeply exfoliate and hydrate for supremely soft, luminous skin.

---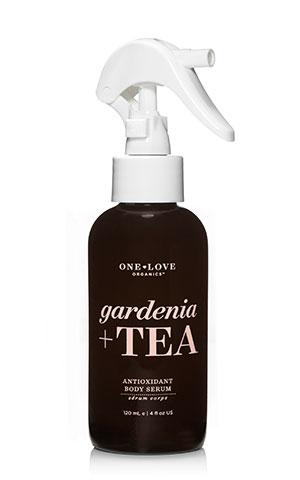 gardenia + tea ANTIOXIDANT BODY SERUM
Tried and tested:
The gardenia and tea body serum is lightweight yet deeply nourishes and hydrates the skin particularly when applied on damp skin right after a shower or bath.
It absorbs well and has a delightful gentle scent.

With each decadent mist, Gardenia + Tea Antioxidant Body Serum intensely nourishes, hydrates and promotes firmer, smoother and more supple skin. This formula features clinically proven Antileukine 6®, an antioxidant powerhouse, to help defend against environmental stressors and elemental dryness. Ultra-light and easily absorbed, Gardenia + Tea Body Serum can be used alone or layered with your favorite sunscreen or lotion for an intensely hydrating treatment.

---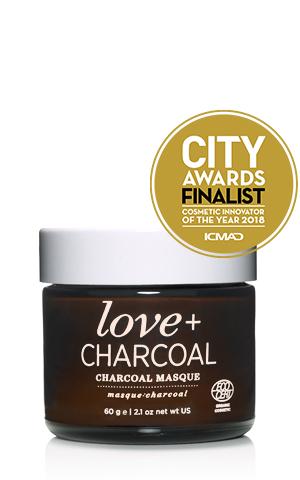 love + charcoal masque
Tried and tested:
The love and charcoal mask clarifies the skin removing dirty and oil from the pores while conditioning and toning.
Apply a thick even layer to clean skin and leave on for 10-20 minutes, 2-3 times a week for ultimate results and a happy face.

Love + Charcoal Masque will help clarify your complexion and extract dirt and debris, while nourishing and helping to enhance skin's natural resilience. This powerful masque combines a full superhero squad of natural and organic ingredients to give your skin a detoxifying pick me up.

---