"Not your Mother's Hair Care" mission is to create the highest quality, salon comparable haircare products at affordable prices.
All products are made in the USA, gluten-free and never tested on animals- only by their human staff members.
NYM haircare wants you to make it a rule: Have a happy hair day everyday.
---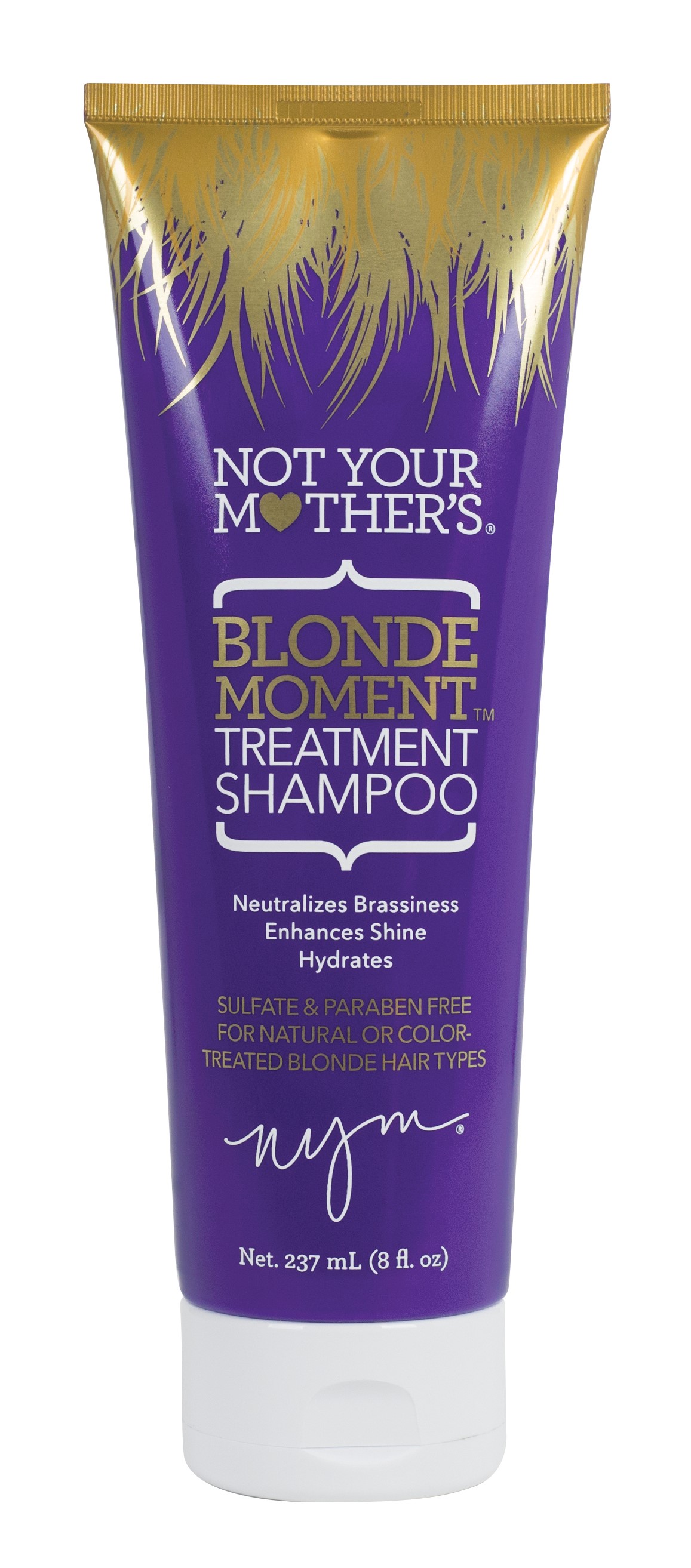 BLONDE MOMENT TREATMENT SHAMPOO
Tried and tested:
The blonde moment shampoo is a perfect one or twice a week toning shampoo.
It gently cleanses, while adding shine and battling brassiness with a fresh clean scent.
BE SASSY, NOT BRASSY. Treat your golden locks with tender, loving care by protecting its true color. The infused dark violet pigment works to neutralize brassiness and counteracts unwanted warm tones. Blonde Moment shampoo uses violet rice to protect and soothe dry hair while gently cleansing and enhancing shine so you can be ready for all of life's (blonde) moments.
BENEFITS
Neutralizes and prevents brassiness
Enhances shine
Hydrates and revitalizes
Soothes dry, damaged hair
---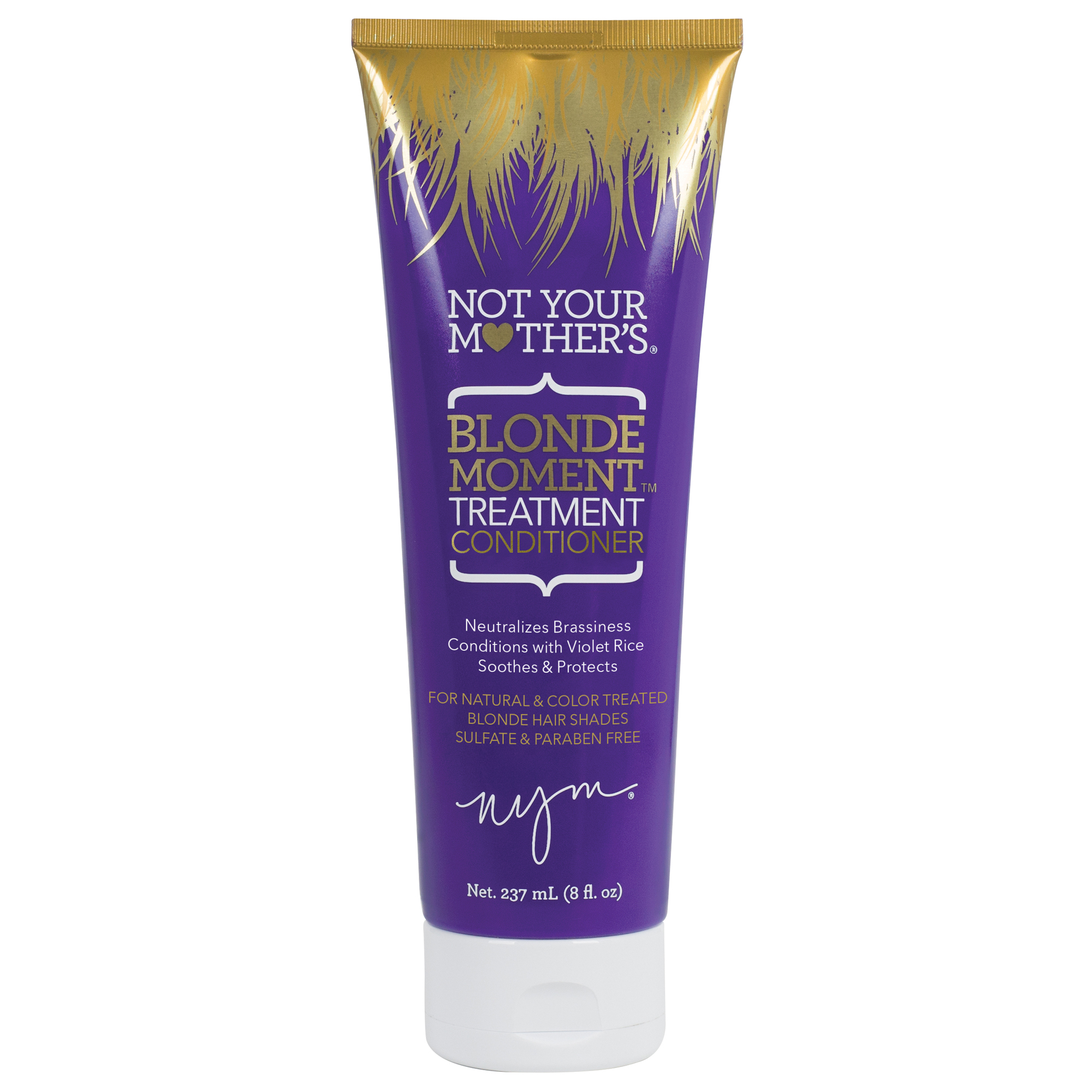 BLONDE MOMENT TREATMENT CONDITIONER
Tried and tested:
This treatment conditioner is excellent in combination with the treatment shampoo, continuing the fight against unwanted brassy tones, while deeply nourishing, smoothing and hydrating the hair.

The second step in the BLONDE MOMENT regimen, this treatment conditioner continues the fight against brassy and unwanted tones, while giving damaged hair the hydration and love it needs. Infused with a pastel violet pigment to further neutralize brassy tones, and violet rice for conditioning & soothing. This pastel conditioner continues the fight to maintain all natural and color treated blonde and silver shades you desire!
BENEFITS
Pastel purple pigment neutralizes brassy tones
Violet rice conditions and soothes
Protects, hydrates and brightens
Detangles
Soothes dry and damaged hair
---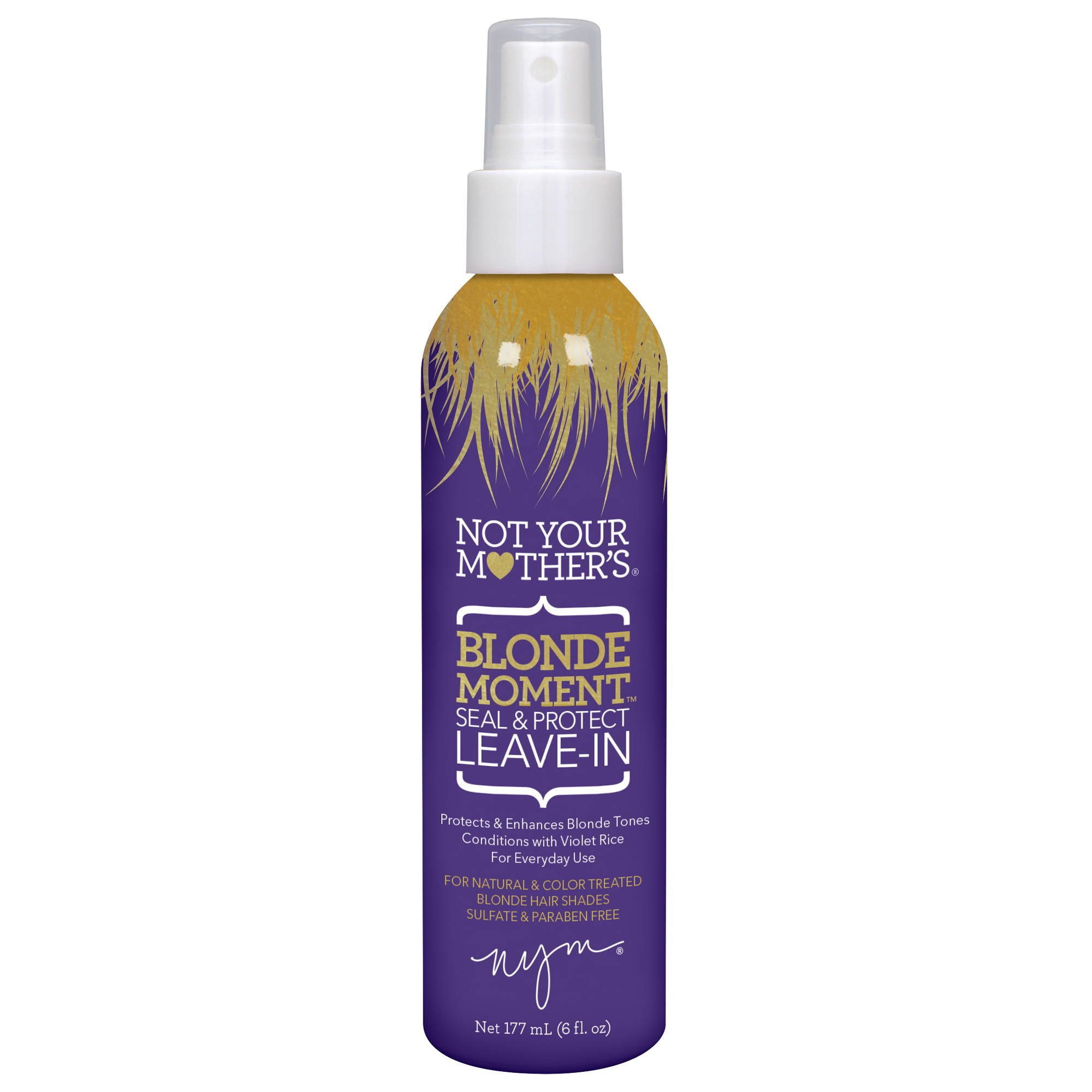 BLONDE MOMENT SEAL & PROTECT LEAVE-IN
Tried and tested:
The blonde moment leave in conditioner is formulated with pastel violet pigments, leaving hair silky soft, smooth, shiny and toned with a delightful scent.

The third step in the BLONDE MOMENT™ regimen, this Seal & Protect Leave-In Conditioner helps maintain your desired blonde locks weeks after color/highlighting. Formulated with a pastel violet pigment to continue combating brassy undertones and detangle unmanageable hair in & out of the shower. Leaving hair silky smooth with optimum shine so you can keep calm and stay blonde. Made for natural and color treated hair.
BENEFITS
Enhances blonde tones
Conditions with violet rice
Detangles
Soothes dry and damaged hair
Increases optimum shine

---