REVIVE & TONE The red light & microcurrent combo raises elastin and collagen levels in your skin, regenerating damaged cells and reducing aging spots - For a more youthful and healthier glow.
BOOST results and serum absorption The therapeutic heat maximizes the effects of the other treatments and enhances the absorption of skincare products. For the ultimate skincare experience.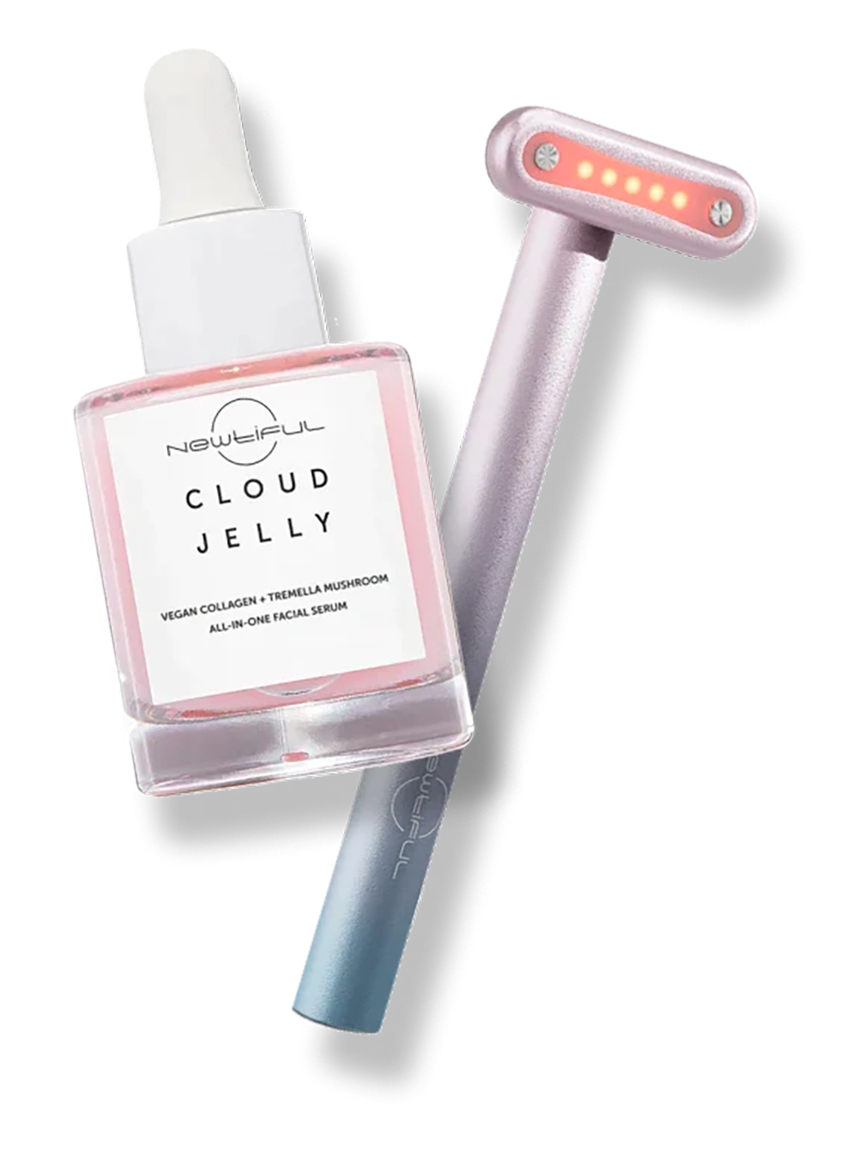 ---
---
---
Tried and tested:

This Newtiful Rejuvawand is a skin device with red light and micro-current combination that stimulates the elastin and collagen levels of the skin. The gentle warmth also allows for better absorption of serums and skin products. For ultimate results use daily for 5 minutes on clean and moisturized skin sliding in an outward motion. You will love the glowing results.
The Newtiful Cloud jelly serum is made from vegan collagen, tremella mushroom, and strawberry extract. It rejuvenates, hydrates, and firms the skin. It also reduces wrinkles, age spots, acne, and blemishes Absolutely perfect to use in combination with the Rejuvawand with a delightful gentle scent.