With genuine clinical support and a company ethos backed our Tried, Tested and True policy, My Perfect Cosmetics Company manufactures advanced age-correction products for both men and women with hectic lifestyles, bridging the gap between the salon and department store.
The company itself came into the industry back in 2004 and was started by native Brit and long-term residents of Australia, Penny Lane. Initially designed to combat the harsh environmental factors associated with the Australian outdoors way of life, My Perfect Cosmetics Company today tackles major aging issues, including sun damage, with its range of impressive anti-aging products.
My Perfect Cosmetics Company currently has operational bases in Australia and England, where we remain dedicated to empowering women and men globally to grow old gracefully, through delivering a collection of hard-working and effective products that stand by our primary mission statement of being Tried, Tested and True.
---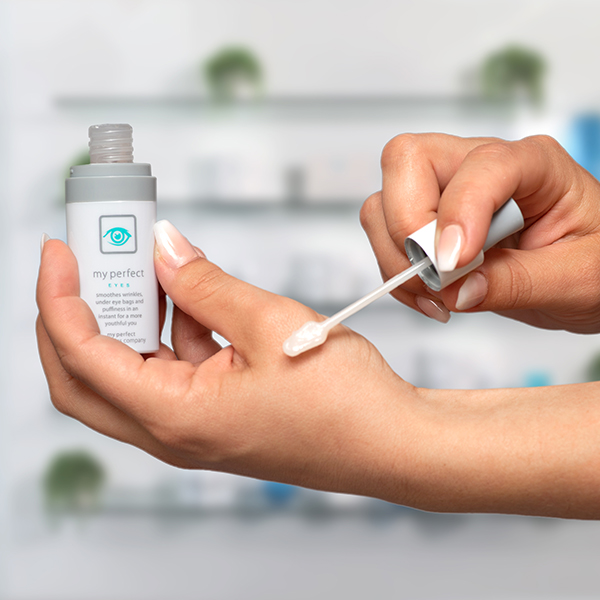 My perfect eyes
Tried and tested:
My perfect eyes is a magic under eye enhancer, it instantly relieves puffiness and bags and literally erases wrinkles and lines within 60 seconds with lasting results for up to 8 hours.
This youthful appearance cream is easy to use.
Shake bottle before use, apply a little bit of it on the back of your hand and with a sweeping motion apply from the inner corner of the eye to the outer corner and let dry.

My Perfect Eyes is a clear under-eye enhancer, clinically proven to instantly erase the appearance of unwanted wrinkles and bags, revealing a fresher and younger-looking you. Not only that, but it has been robustly proven to further tackle the appearance of puffiness and bags; all significant concerns that we just can't escape, without taking more drastic, invasive and expensive action.
It is our mission to help you feel empowered, through developing outstanding, best in class, results-driven anti-ageing products. Products just like My Perfect Eyes, designed to give you back the essence of your youth, even if you have mature skin. Manufactured to work in harmony with your own individual ageing journey, effortlessly and effectively delivering serious and impressive results that you will love.

---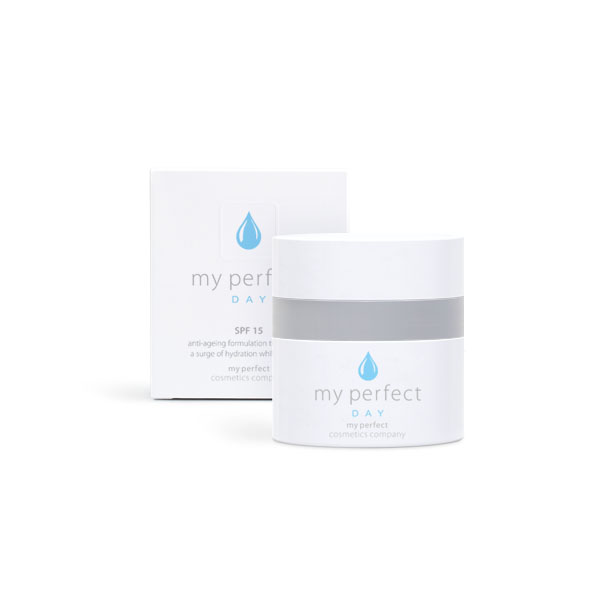 My perfect day cream
Tried and tested:
My perfect day cream is lightweight with spf 15 and youth boosting hydrating ingredients.
Perfect for all skin types including sensitive and mature with a delicate scent.

With so many environmental factors to consider, you need a day cream that is as hard-working as you are. A cream that can multi-task to the max.
First up we've included SPF 15 into our anti-aging day cream, so you are getting that much-needed sun protection so crucial in today's climate. Next, it delivers a surge of lightweight youth-boosting hydration. Finally, it has an active ingredient, so powerful, that it mimics the effect of needle fillers. Imagine that? Sunscreen, hydration and age correction all in one mighty powerful bottle. This makes it a perfect moisturizer for mature skin. We researched long and hard to find precisely the right combination of active ingredients to put into our results-driven formulation so that you can worry less about the anti-aging process. That's why our products are always backed by Our Tried, Tested and True policy.

---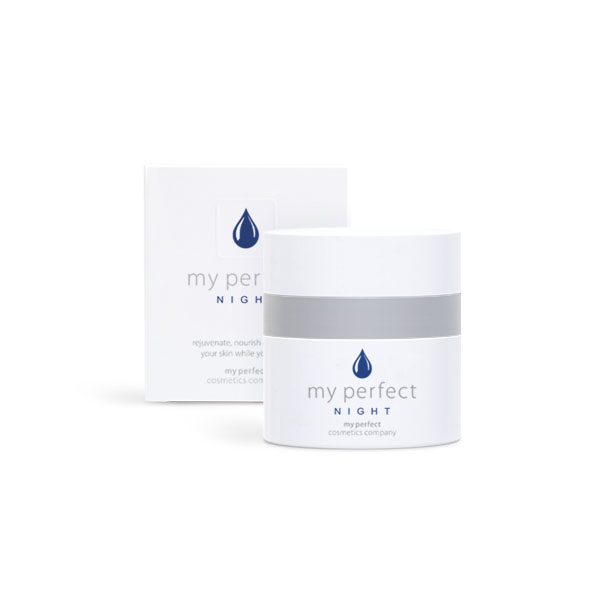 My perfect night cream
Tried and tested:
My perfect night cream is like beauty sleep in a bottle.
With the anti-aging ingredient Ameliox, it promotes the skin's elasticity and increases firmness while vitamin E reduces skin damage.

As we all know, getting the right amount but also the optimal quality of sleep can be challenging, especially for those of you with demanding lifestyles. That's where our hard-working range of proven skincare solutions come to the rescue, supporting you with your aging concerns.
Containing the anti-aging powerhouse ingredient, Ameliox, My Perfect Night helps to maintain skin elasticity, increasing overall firmness and protection against environmental aggressors and oxidative aging. It also includes high levels of Vitamin-E which acts as an anti-oxidant, helping to reduce skin damage. With its richly repairing but non-greasy formula, it effortlessly hydrates and restores the skin whilst simultaneously tackling age-related discoloration. Soothes nourish and protects you for your best skin.

---
MORE ABOUT My perfect cosmetics