Lumalux was born at the end of 2021 from an idea by Mirko Bossoni , active in the world of snail slime since 2016 and eager to create a new line, not on the market, the result of 5 years of experience and direct contact with thousands of customers. A fundamental "lustre" to collect all the useful suggestions to improve natural cosmetics as much as possible, accompanying them with high-level packaging and bamboo-coated caps.
A decisive touch of elegance that will be much appreciated on the occasion of gifts.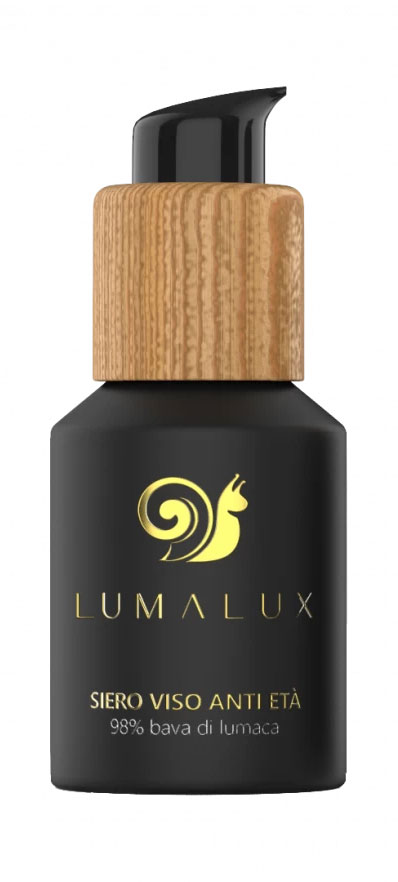 ---
---
---
Tried and tested:

The Lumalux serum is made from 98% snail slime, hyaluronic acid and aloe Vera. Snail slime is extremely rich in Collagen, protein peptides, and Vitamins A and E. It deeply nourishes , hydrates, smooths and repairs the face and neck skin while stimulating the production of collagen. The snail slime used is carefully extracted causing no pain with its cruelty free practice at the free-range farms where the snails are borne and grow following their natural cycle far from any kind of pollution. The beautiful packaging is in black glass with bamboo tops preserving the luxury product with a delightful scent.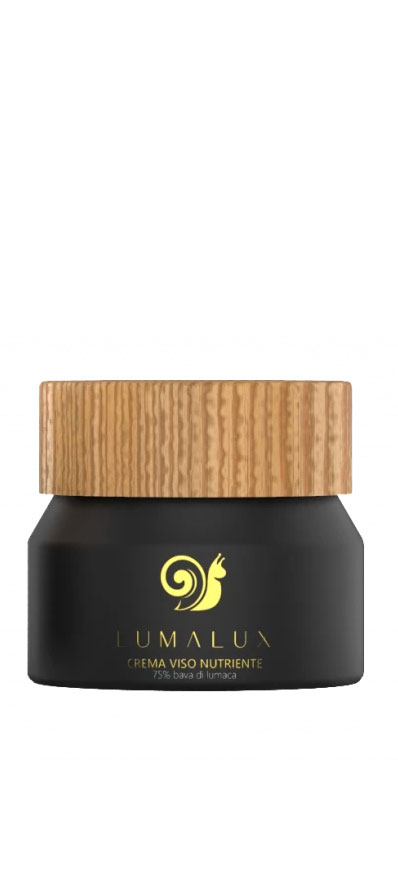 ---
---
---
Tried and tested:

The Lumalux cream is made from 75% snail slime, curcuma, goji, karite butter and vitamin E. It's a rich velvety cream that absorbs well. It is important to follow the 2 step application correctly for ultimate results. On a clean face apply first the serum and once fully absorb (2-3 minutes) Then apply the cream. This cream is also packaged in protective black glass with bamboo top and includes a little gold spoon for application to avoid contact with fingers in the jar. The double skin product set is truly a delight for healthy, glowing happy skin.