"On a faraway isle, near the north west coast of Scotland, we're using an ancient secret to create award-winning natural skincare, using the life-giving power of the sea to restore the skin and the soul. This paradise is a world of myth and legend, and an age from stress and strain, where clear Hebridean waters cleanse golden sands to wash problems away. ishga is derived from the Gaelic for water. The Hebridean islands speak an ancient language too. The ocean is their heartbeat, a source of infinite abundance with the ability to heal and rejuvenate"  
"Hand-harvested seaweed yields vitamins; minerals; amino acids; anti-oxidants and essential fatty acids, and we combine them with local spring water to harness over 86 vitamins and minerals. Our scientists use a bespoke, natural process to create a truly unique range of organic skincare with the most remarkable anti-aging, hydrating and skin-renewing properties."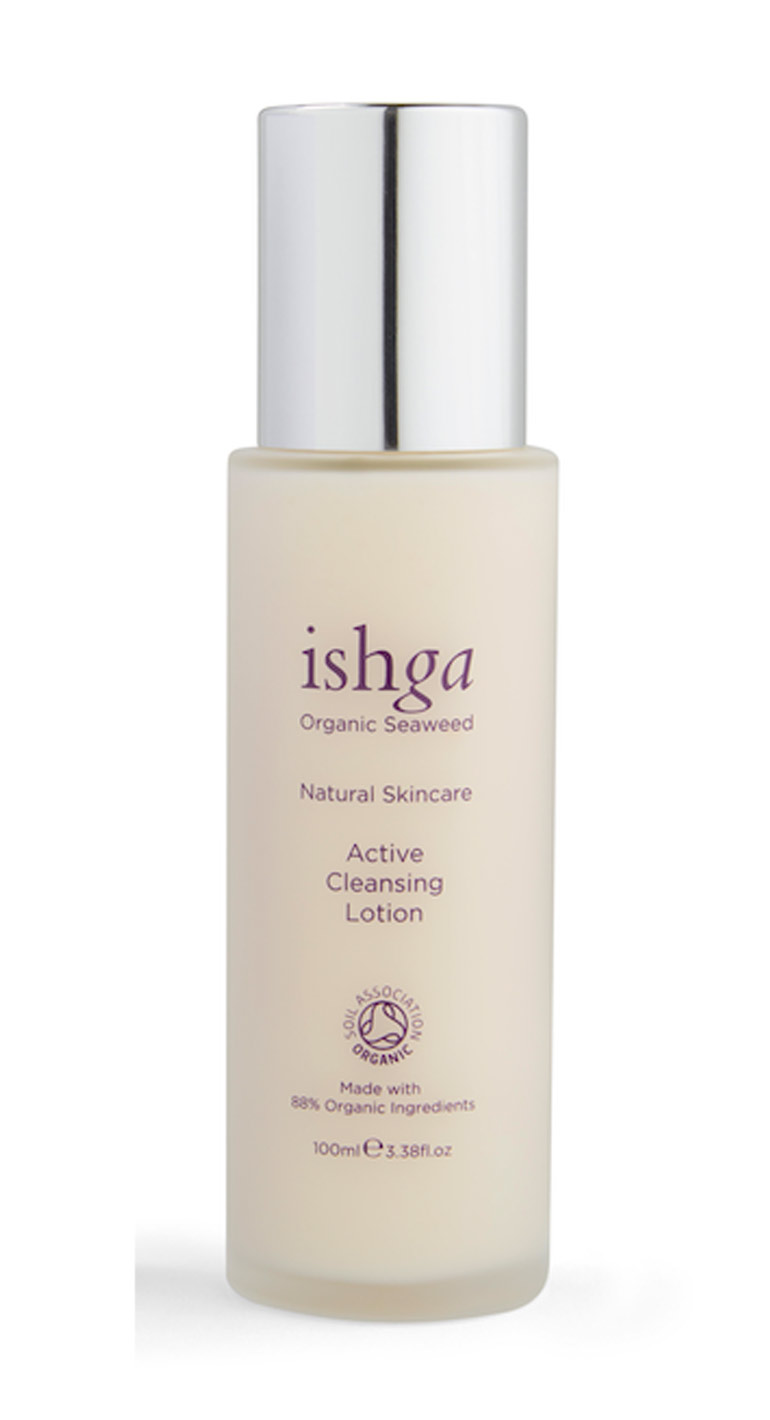 ISHGA ACTIVE SEAWEED CLEASING LOTION
---
---
---
Tried and tested:

This creamy cleansing lotion gently yet deeply removes dirt, oil, impurities and make up from the skin, it's gentle enough to be used on the delicate eye area to remove Mascara and liner. The unique combination of seaweed extract, spring water , cocoa butter, light jojoba oil, bergamot, citrus peel, and vitamin E nourish the skin while cleansing with a delightful scent. Apply to face and gently massage remove with warm wet cotton pad.
---
We mix our unique seaweed extract with natural, local spring water, before adding nourishing cocoa butter and light jojoba oil, to hydrate and nourish the skin without blocking pores. Calming bergamot oil, citrus peel and natural Vitamin E lend strength to the cleanser and a beautiful, fresh scent.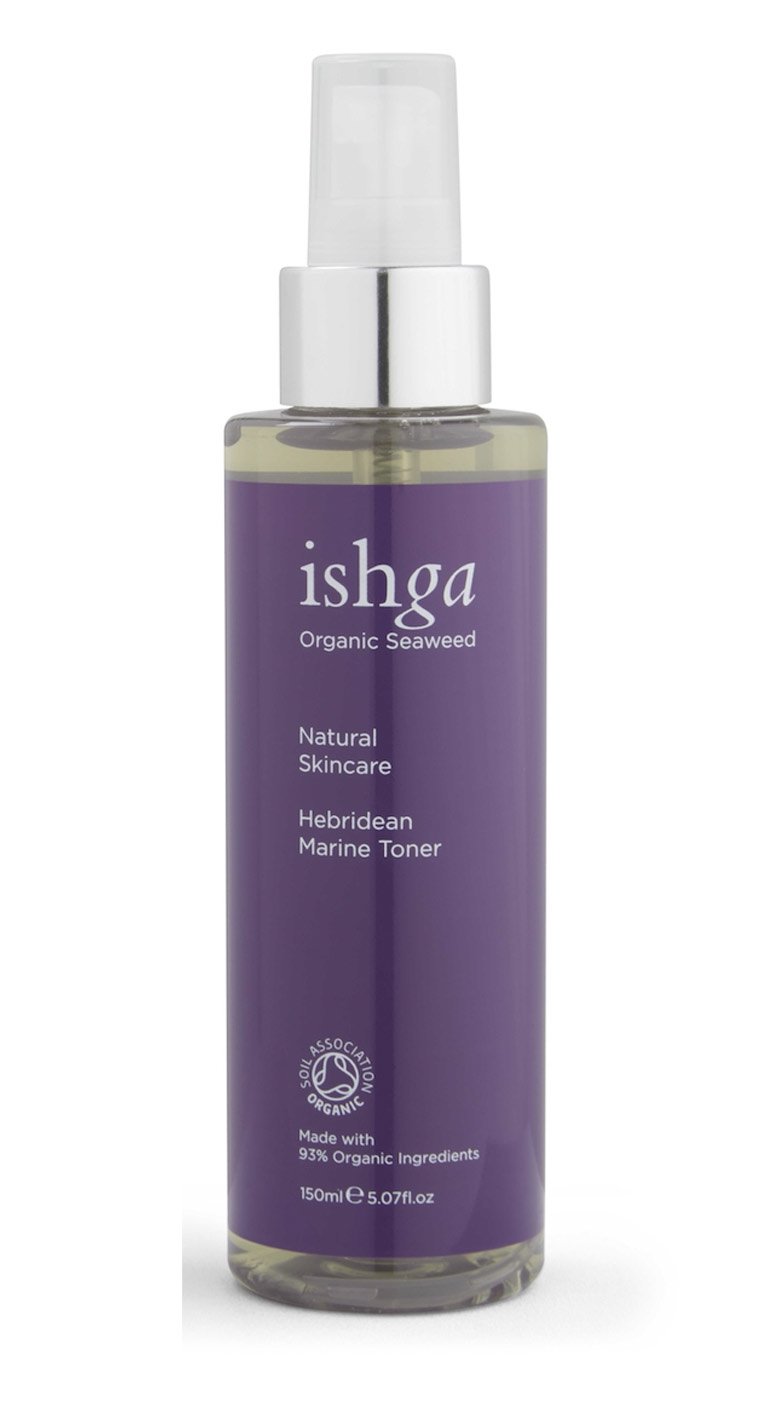 ISHGA HEBRIDEAN MARINE FACE TONER
---
---
Tried and tested:

The Hebrideam marine face toner is packed with skin nourishing Antioxidants and over 60 Different vitamins and minerals. It hydrates, tones and promotes skin renewal. Can be sprayed on a cotton pad and applied or sprayed on directly to the face.
---
Our Hebridean seawater contains over 60 vitamins and minerals and has been used for centuries to treat everything from sore throats to wounds. We simply take this amazing natural resource and blend it with Hebridean spring water, gentle red mandarin oil, aloe vera and cucumber to brighten, cool and soothe.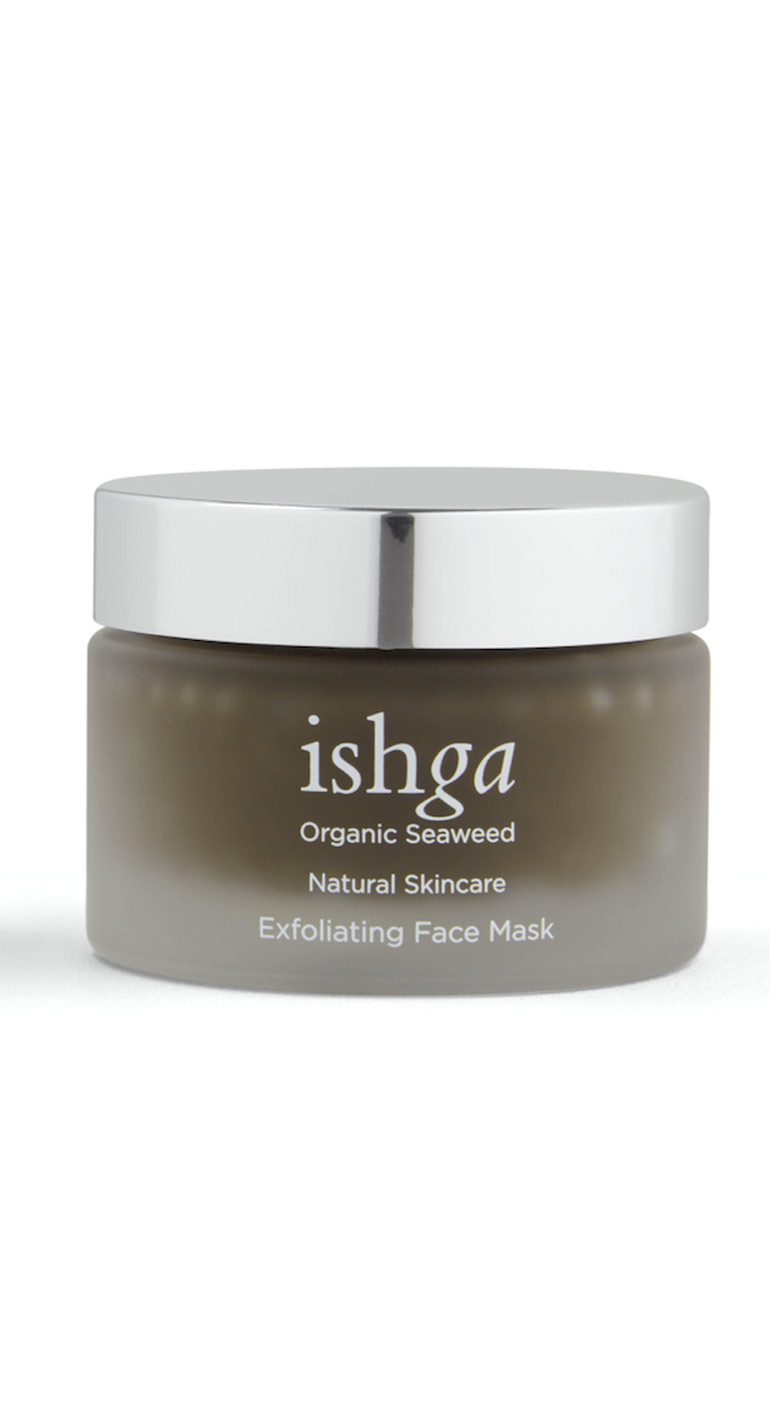 ISHGA EXFOLIATING FACE MASK
---
---
---
Tried and tested:

The exfoliating skin mask is made from seaweed extract and sea kelp. It detoxifies while stimulating the lymphatic system for a healthy youthful glow. Apply a small amount onto clean face let it sit on for 10-20 minutes then with the seaweed cleansing lotion or just warm water massage into skin with circular motion and rinse. It's gently scented with Rose geranium to sooth the senses and skin.
---
This powerful natural exfoliator performs the important job of removing any old skin cells or debris so that the rest of ishga's natural organic skincare range can work its magic.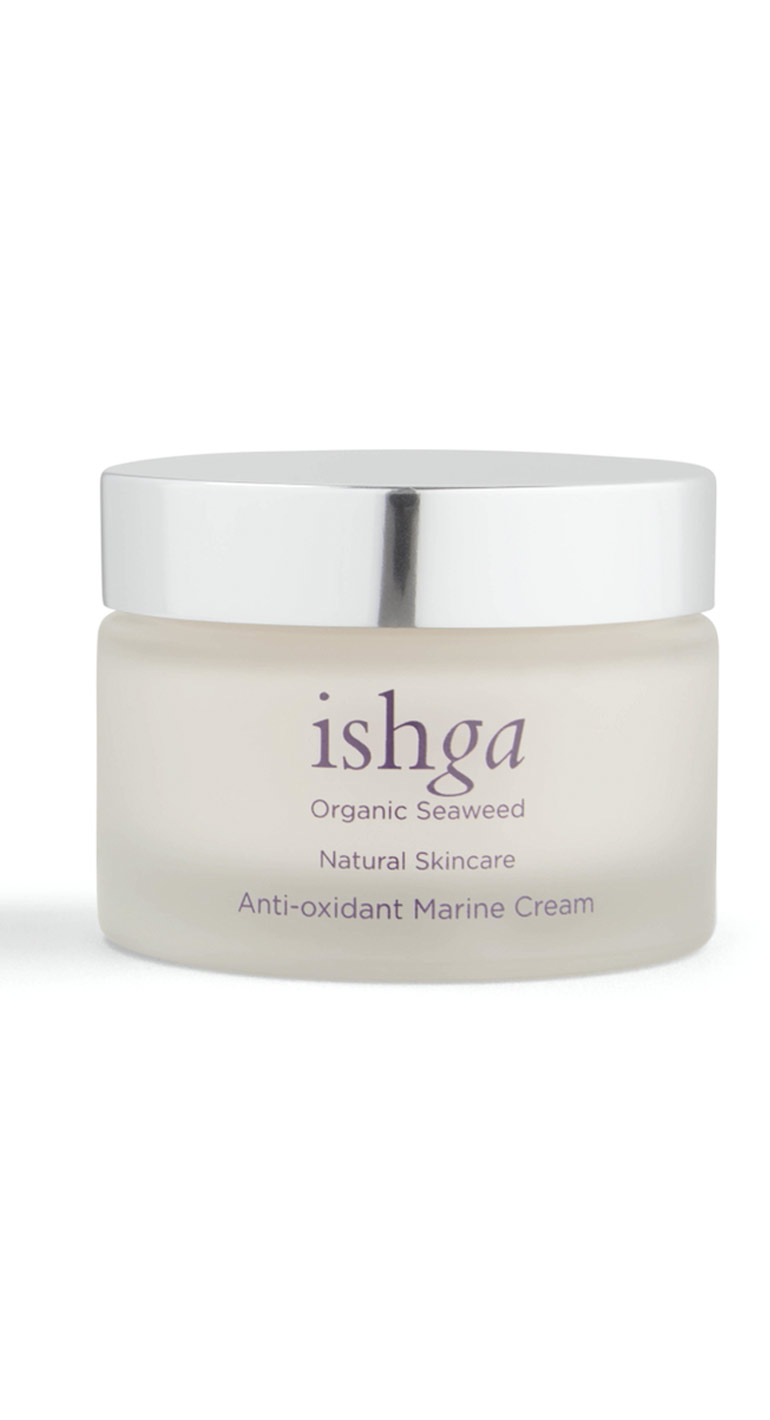 ISHGA ANTI-OXIDANT MARINE FACE CREAM
---
---
Tried and tested:

This anti oxidant marine face cream is lightweight yet deeply hydrating. It's powerful ingredients such as seaweed extract, Hebridean spring water, Shea butter, macadamia extract, vitamin E and citrus peel smooth, hydrates, protects and brightens while smoothing fine lines and wrinkles with a delightful scent.
---
A revolutionary organic moisturiser, ishga Anti-oxidant Marine Face Cream is simply full of natural goodness, and will transform any skin type or stubborn problem, while brightening, freshening and smoothing any wrinkles.