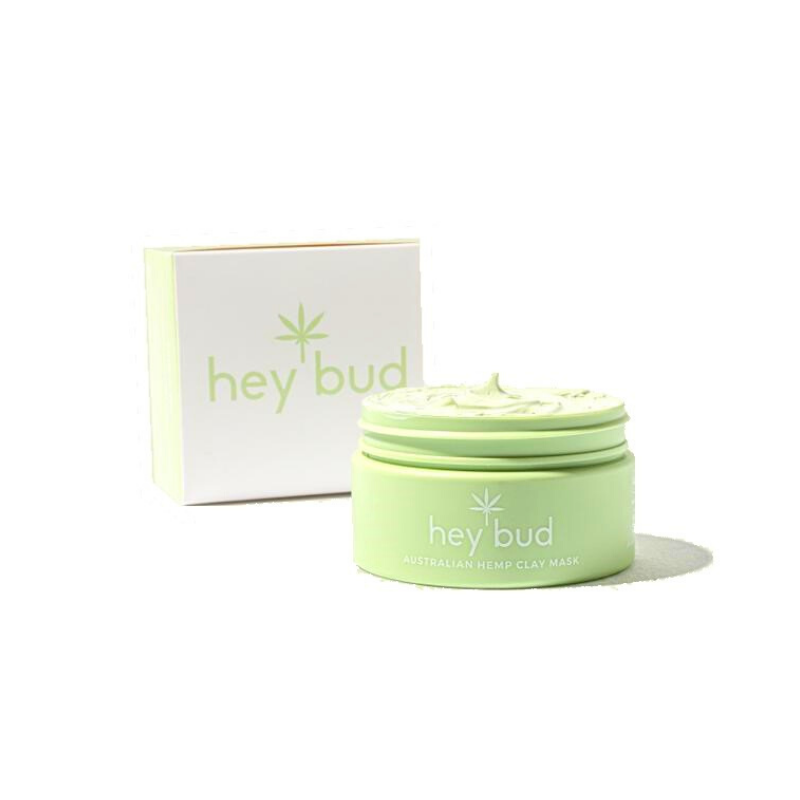 HEY BUD Hemp Clay Mask
Tried and tested:
This Australian hemp clay mask Is vegan and gluten free. It brightens , tightens pores ,reduces acne, Soothes and deeply cleanses The skin.
Use 1-3 times a week on cleansed dry skin and leave on for 10-20 minutes.
With ingredients such as hemp seed, Avacado and almond oil, Matcha, Goji, Aloe Vera and kaolin clay it is a delightful superfoods treat for the face leaving skin happy clear and glowing.

Hey Bud Clay Mask helps to detoxify the skin while drawing out impurities and oils, which is why people with acne (including blackheads) or oily-prone skin swear by them. Clay masks also tighten skin, which is helpful for those with enlarged pores. By adding Hemp Seed Oil the clay mask acts as a moisturizer to firm, rejuvenate and tighten your skin while leaving it supple, plump and luscious.

More about HEY BUD SKINCARE