Hailey Giselle Skincare's story began in the heart of Vancouver, British Columbia. Inspired by the beautiful nature of the city and the health enthusiasts who live there, they created HAILEY GISELLE, an all-natural, chemical-free skincare line that is safe and effective for all skin types. They shared it with friends & families, they loved it so much that they started to share it with their network and their popularity continued to grow.

---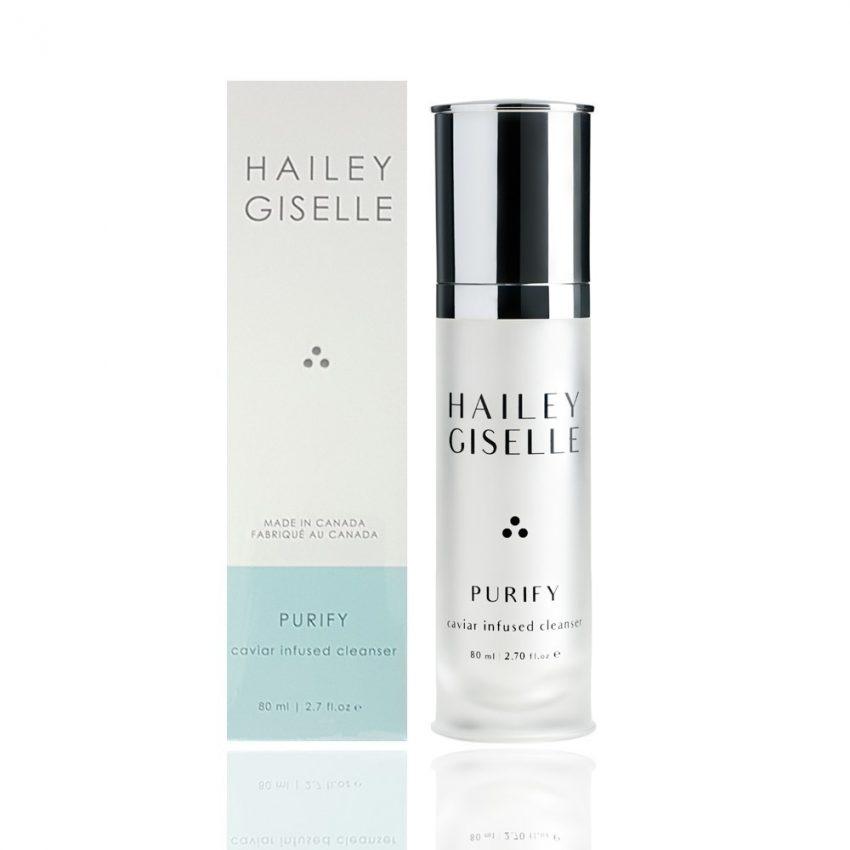 Purify Caviar Infused Cleanser
Tried and tested:
This creamy Purity caviar infused cleanser gently yet deeply cleanses the skin removing make up and impurities. .
Packed with omega oils, amino acids and botanical emollients it nourishes the skin while cleansing.
Suitable for all skin types with a clean gentle scent.

GENTLY PURIFY YOUR SKIN FROM IMPURITIES AND MAKE-UP IN ONE EASY STEP.
Infused with luxurious caviar extract, this creamy cleanser clears away grime and replaces it with omega oils, anti-oxidant, and amino acids that work with your skin's natural protective barrier. Perfectly balanced with botanical emollients, it washes off easily to leave your skin feeling fresh and hydrated. Made with all-natural ingredients, it is a gentle way to start your skincare every morning and evening.

---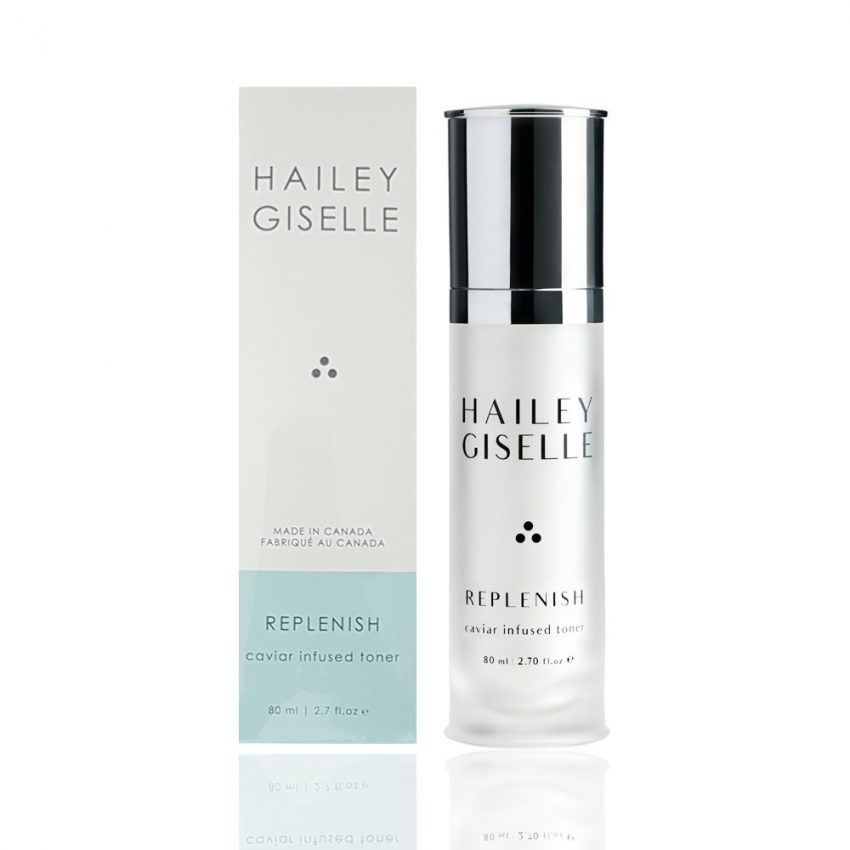 Replenish Caviar Infused Toner
Tried and tested:
The Replenish Caviar infused toner is a delightful blend of Caviar extract, floral water, witch hazel and botanical extracts.
The spray mist firms, revives and locks in moisture, use after cleansing, to set makeup or throughout the day to refresh the skin.

REPLENISH DULL AND DEHYDRATED SKIN WITH A REFRESHING MIST.
A refreshing blend of caviar extract, floral water, witch hazel and botanical extracts, this toning mist sprays on to soothe surface irritations and leave your skin with a natural healthy glow. The luxurious caviar extract delivers a wave of hydration while the botanical extracts work naturally to firm and tighten the pores to lock in the moisture, visibly uplifting and reviving skin's energy level. Made with all-natural ingredients, it is a gentle way to use as part of your daily cleansing routine, or throughout the day after exposure to dehydrating conditions.

---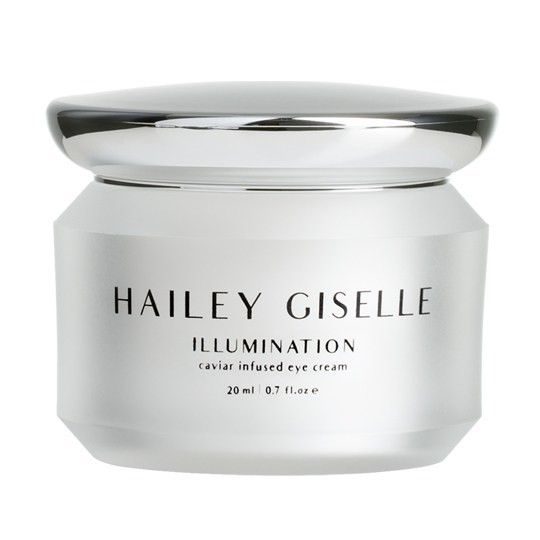 Illumination Caviar Infused Eye Cream
Tried and tested:
The illumination eye cream is packed with vitamins, minerals, antioxidants, omega oils and caviar extract.
It reduces puffiness, dark circles and tightens fine lines and wrinkles around the delicate eye area.

ILLUMINATE AND RESTORE YOUR EYES FOR A YOUTHFUL APPEARANCE.
Powered by precious caviar, packed with vitamins, minerals, omega oils, and anti-oxidants, this lavish eye treatment nourishes and regenerates while reducing puffiness, dark circles, and fine lines around the eye contour. With regular use, you will notice an increase in firmness, elasticity in the overall eye contour area. Smooth on daily to leave your skin around the eyes soften, smoothed and refreshed.

---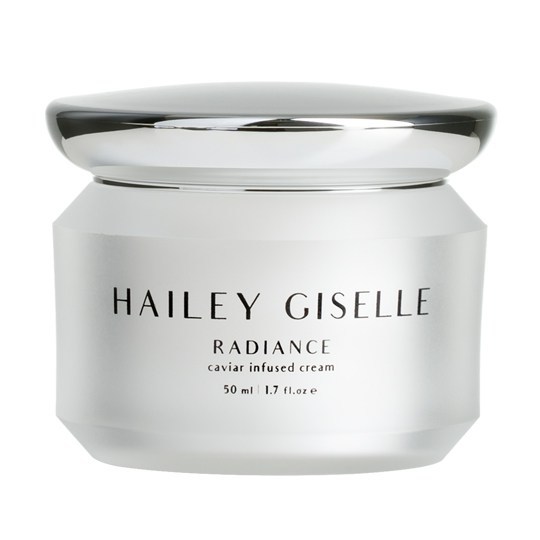 Radiance Caviar Infused Face Cream
Tried and tested:
This Radiance face cream is a rich luxurious cream that regenerates the skin with powerful restorative ingredients.
It deeply nourishes without clogging pores or feeling oily.
Use day and night after cleansing for a youthful, glowing, happy face with a delightful scent.

RECAPTURE YOUR SKIN TO ITS NEW LEVELS OF YOUTH, LUMINOSITY AND NATURAL RADIANCE.
Enriched with luxurious caviar extract, this lavish cream regenerates your skin with powerful restorative properties. Caviar powerfully encourages your skin's collagen production, while boosting, rebuilding and fortifying firmness and elasticity. Rich in antioxidants, this all-natural cream protects your skin from environmental stress and pollution to maintain a youthful appearance by smoothing visible imperfections and fine lines.

More about HAILEY GISELLE SKINCARE