Epicuren is a family owned skincare line based in Laguna Hills, California.
Enzyme protein complex referred to as the metadermabolic enzyme is the heart of the Epicuren line.
Their true passion is combining the infinite discoveries of nature and technology using the most luxurious natural ingredients available.
---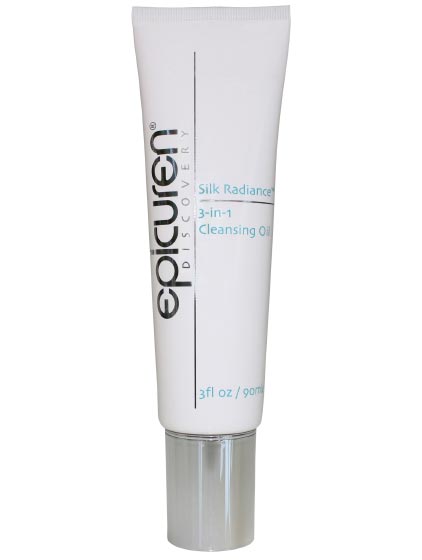 Silk Radiance™ 3-in-1 Cleansing Oil
Awaken your skin's natural suppleness and dissolve impurities with this silky blend of antioxidant and lipid rich oils. Infused with pure essential oils, this 3-phase luxury experience transitions from rich gel, to aromatic oil, to delicate milky cleanser, captivating your senses, while restoring perfect harmony and moisture.
Recommended for dry and normal skin types.
Tried and tested:
The 3 in 1 oil cleanser goes on like a rich gel, once worked into the skin it becomes an aromatic oil and rinses of like a milky cleanser with a delightful soothing scent.
---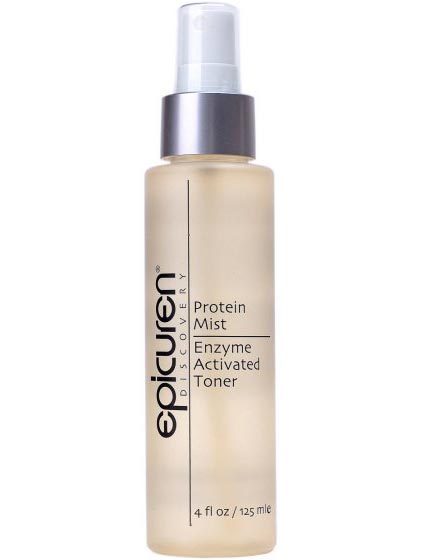 Protein Mist Enzyme Toner
Protein Mist Enzyme Toner is an enzyme protein toner that balances the skin's pH, while hydrating and refreshing the skin. When used throughout the day, Protein Mist Enzyme Toner reactivates the other enzyme complexes.
Tried and tested:
This protein enzyme mist toner balances the skin's PH and is super refreshing with a lovely scent.
---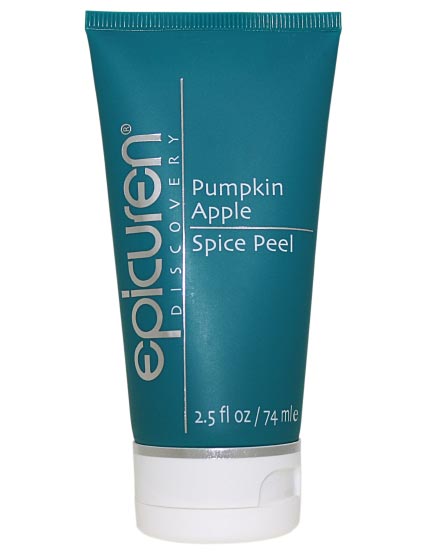 Pumpkin Apple Spice Peel
Mild pumpkin and apple enzymes dissolve dead, unwanted cells, encouraging surface cell turnover and promoting clarity. Pumpkin is known to assist in normalizing oil production, reducing the appearance of pore size, and is rich in phytonutrients and antioxidants to help protect your skin from free radical damage, a major cause of aging. With continued use, skin will appear younger and more refined.
Tried and tested:
The pumpkin spice peel is an absolute skin treat reducing pore size and normalizing oil production filled with anti oxidants to protect skin from free radical damage.
Gentle enough to be used multiple times a week.
---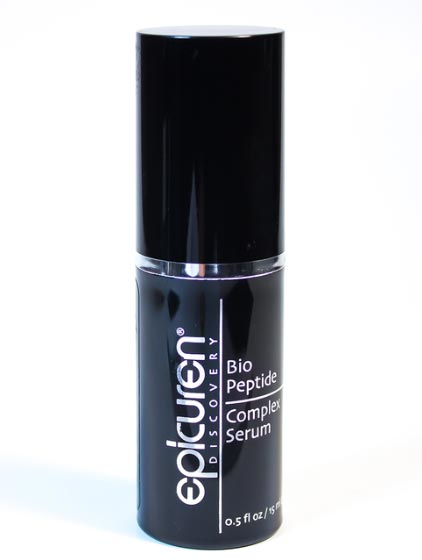 Bio Peptide Complex Serum
A high potency serum that works to relax the appearance of fine lines and pronounced wrinkles, resulting in remarkable visual improvements. This peptide-rich complex reignites your skin, empowering it to look more plump, firm, and contoured, while minimizing the appearance of large pores and surface imperfections.
Tried and tested:
The peptide rich complex is a high potency serum that reduces the appearance of fine lines and wrinkles.
Use daily on clean sky n after toner before moisturizer.
---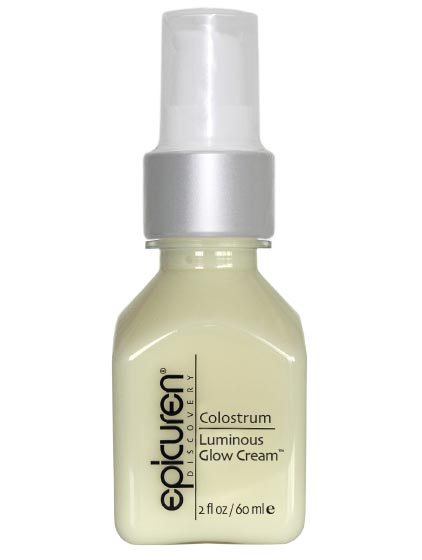 Colostrum Luminous Glow Cream
An Epicuren® Signature, this lightweight cream precisely hydrates the skin and acts as a potent moisture restorer with an uplifting citrus aroma. Known as one of natures most "life-supporting" fluids, Colostrum possesses an extensive array of benefits, keeping your skin looking luminous and vibrant.
Tried and tested:
The rich yet lightweight colostrum glow cream has a super clean fresh citrus scent.
Perfect for day or night leaving skin super hydrated, glowing and vibrant.
---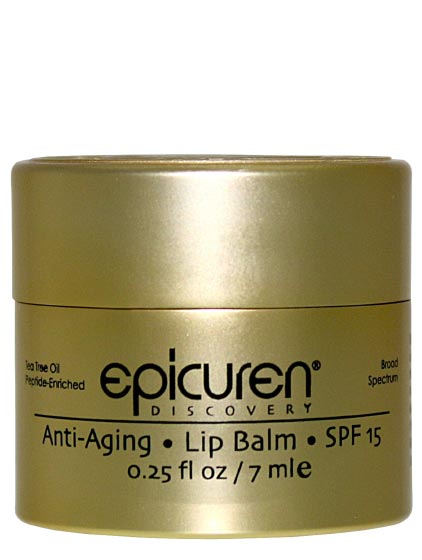 Anti-Aging Lip Balm SPF 15
A UV filtering anti-aging moisturizer that soothes and rejuvenates dry, chapped lips.
Tried and tested:
This uv filtering spf 15 lip balm keeps lips smooth and soothed with a fresh tea tree scent.