"We've teamed up with two industry icons as Co-Creative Directors – celebrity hairstylist and four-time Australia Hairdresser of the Year, Joey Scandizzo and Australian Photographer of the Year, Andrew O'Toole. Through their work on-set and the salon floor to photoshoots and fashion shows, the dynamic duo recognised a gap in the market for a fresh, fun and self-explanatory range with products that simplify your hair and body care routine by doing exactly what they say they will. Together with a hair and beauty obsessed team they helped to create ELEVEN Australia – a brand that embodies the Australian lifestyle."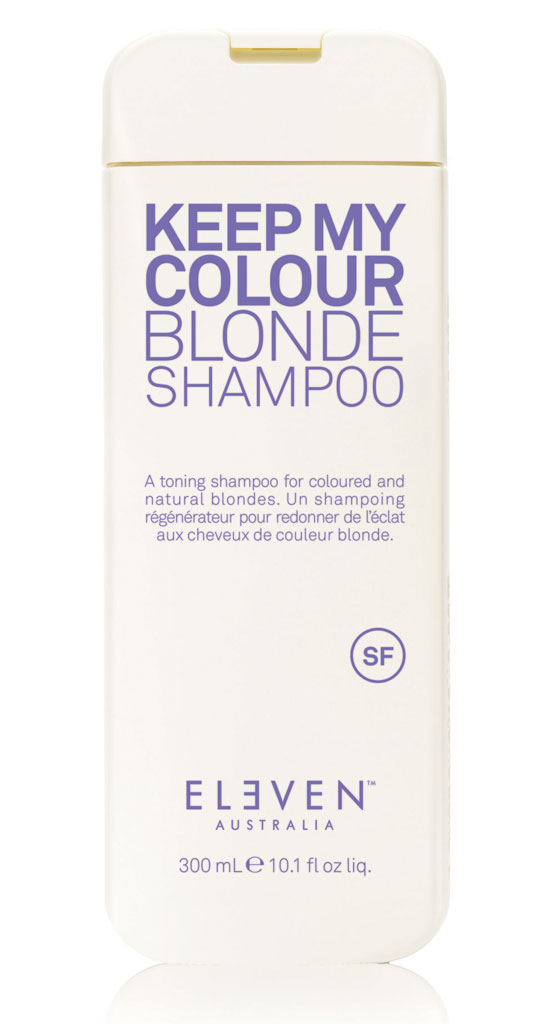 ---
---
---
Tried and tested:

This keep my colour blonde shampoo is ideal for natural and colour treated blond hair. The purple tone keeps the colour from unwanted yellow hues. It's sulphate free and packed with hydrolysed soy and wheat protein keeps the hair strong and healthy.
---
A toning shampoo for coloured and natural blondes. Packed with hydrolysed soy and wheat protein to keep blonde hair healthy, Keep My Colour Blonde Shampoo is essential for any blonde. Now in a NEW sulphate free formula.

---
---
Tried and tested:

The Miracle hair mask is made from a combination of Aloe Vera and white Mulberry leaf. It strengthens, smooths and hydrates the hair with a delightful scent.
---
A blend of Aloe Vera and White Mulberry Leaf to restore and treat lost moisture, this antioxidant rich formula will leave hair feeling strong and hydrated.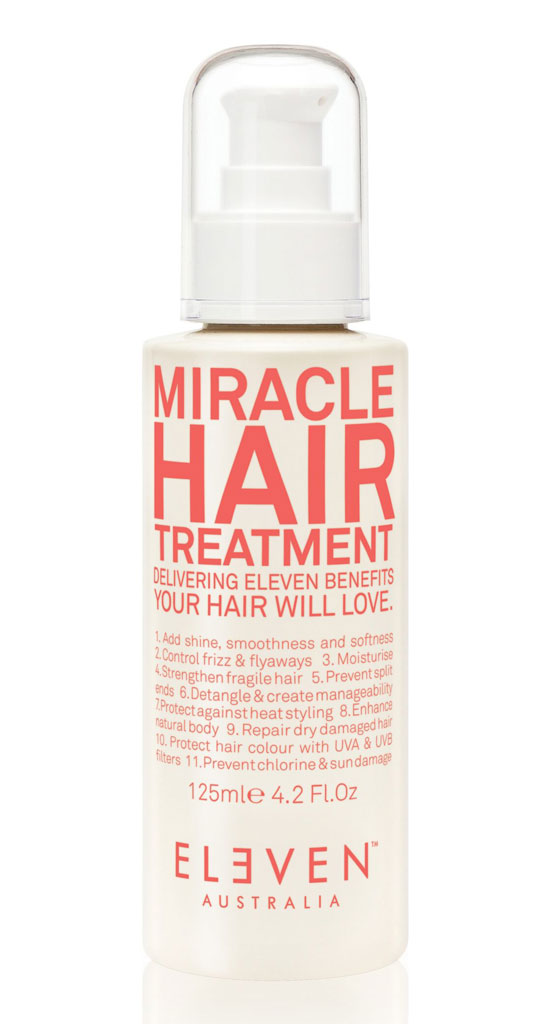 ---
---
---
Tried and tested:

This Miracle hair treatment is suitable for all hair types. It adds shine, smooths, controls frizz, strengthens and protects the hair with UVA and UVB filters. Made from a combination of Australian dessert lime and peach with Wattle seed.
---
Suited to all hair types, this lightweight leave-in treatment delivers ELEVEN benefits your hair will LOVE. This unique all-in-one MIRACLE HAIR TREATMENT works to:
Add shine, smoothness and softness
Control frizz and flyaways
Moisturise
Strengthen fragile hair
Prevent split ends
Detangle and create manageability
Protect against heat styling
Enhance natural body
Repair dry damaged hair
Protect hair colour with UVA and UVB filters
Prevent chlorine and sun damage
Suited to all hair types, simply pump and apply to damp hair. With Australian desert lime, wattle seed and desert peach to nourish hair, Miracle Hair Treatment is a must-have for all hair types.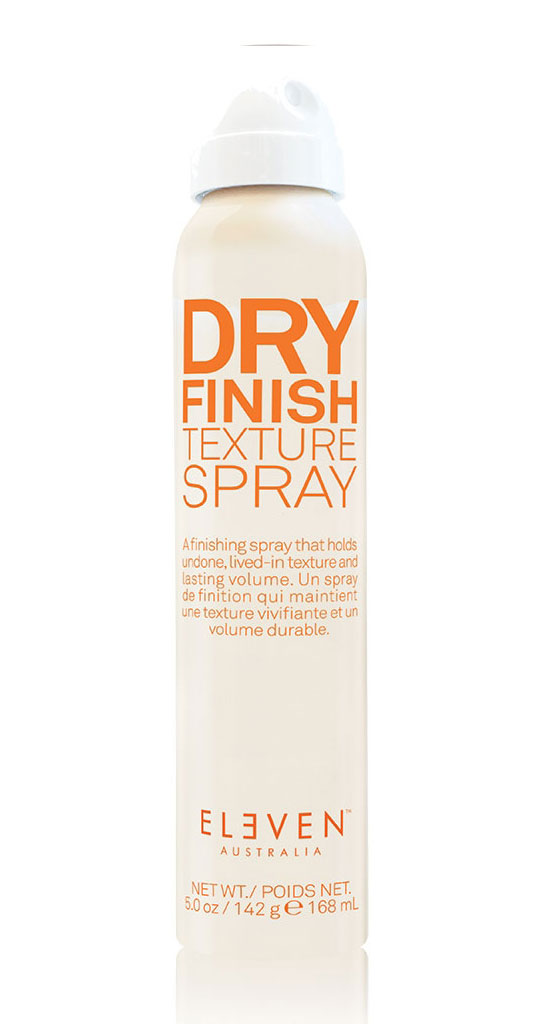 ---
---
---
Tried and tested:

The dry finish texture spray is lightweight and builds volume and texture. Spray directly to roots, mid length and ends. It does not flake or make the hair feel crispy. Ideal for all hair types.
---
A lightweight spray that builds volume and second-day texture in seconds. Hair type: All hair types Directions: Spray directly onto roots to maintain volume or mid-lengths and ends for added texture.