Inspired by nature's adaptability and endurance, beauty industry veteran Celine Tadrissi has sourced the most exceptional northern botanicals, harnessing their beneficial properties to develop the first Canadian luxury skincare line, Céla.
Céla's inclusive mission flows from the same holistic principle that has sustained Celine through the many years she's devoted to helping clients to look and feel their best, and throughout a lifetime of making wellness a priority in her own family – that every person deserves the benefit of honest, natural ingredients.
In the twelve years since she opened the award-winning Hammam Spa, a modern interpretation of traditional Turkish baths in downtown Toronto, Celine has taken a truly hands-on approach as its director, one that can be counted in thousands of facial and body treatments.

---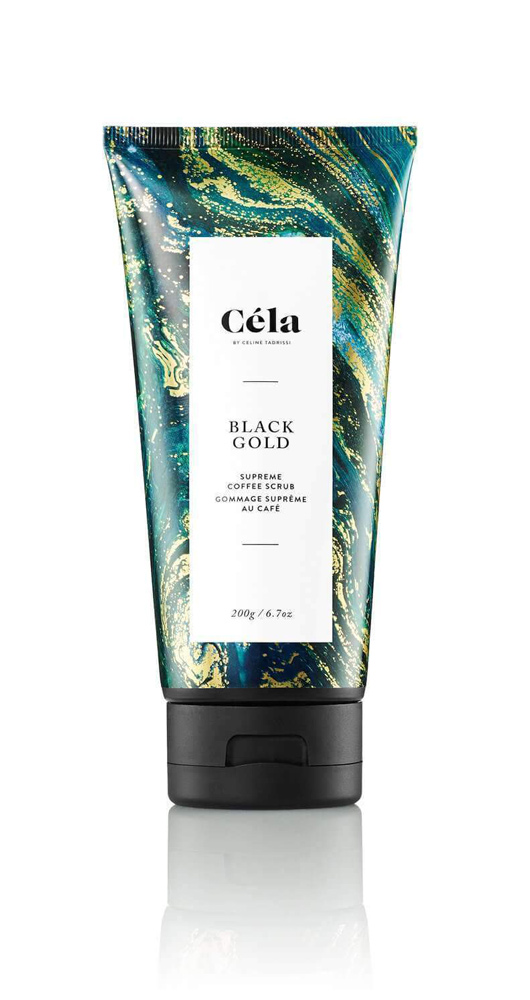 Black Gold
Tried and tested:
This black gold body scrub is a delightful combination of dark roasted finely ground coffee beans and raw sugar, It exfoliates and smooths the skin while the Cupuacu butter and Abyssinian oil deeply nourish with a delightful rich scent.

Céla pairs expertly dark-roasted, finely ground coffee beans with coarser raw sugar for thoroughly invigorating at-home exfoliation. The dual-sized particles effortlessly slough away dead skin, awakening natural radiance, and the rich scent of coffee perks up spirits. Rich cupuaçu butter and conditioning Abyssinian oil nourish and protect, while caffeine penetrates the skin barrier to smooth and tighten, reducing cellulite by stimulating the breakdown of excess fats in cells close to the surface as well as fighting the harmful effects of UV radiation and photoaging thanks to its antioxidant properties.

---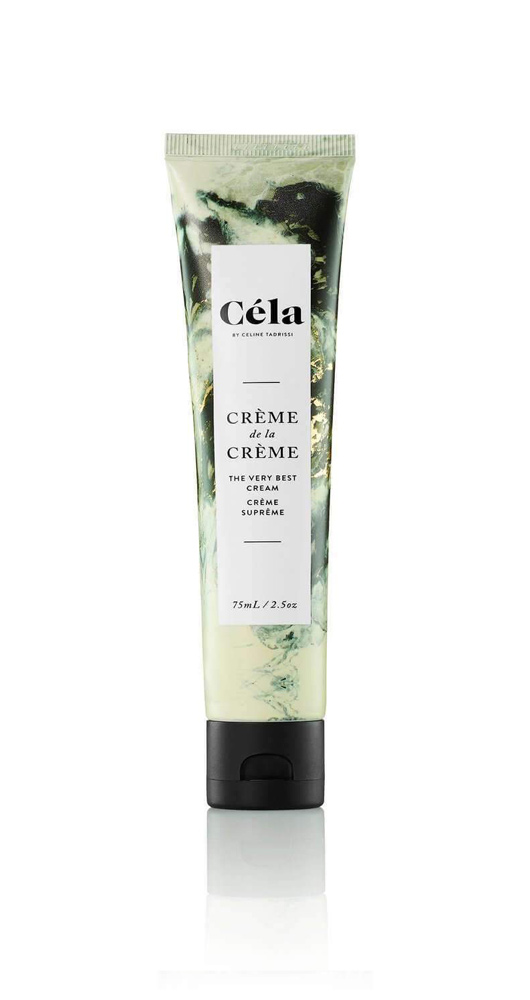 Crème de la Crème
Tried and tested:
The Creme de la Creme is a rich hydrating treat for the skin packed with nourishing antioxidants, Vitamins, Omega Acids and Minerals.
It absorbs well-leaving skin silky smooth with a gentle scent that lasts all-day

This decadent body cream lives up to its name. Infused with our signature Céla Complex, a potent blend of Canadian botanicals selected for their unparalleled bioactive benefits, Crème de la Crème cocoons the body in richly hydrating Amazonian cupuaçu butter, while Abyssinian oil seals in moisture and imparts velvety softness. Wrapped in protective emollients, skin is less susceptible to damaging environmental factors and harsh weather conditions. The broad spectrum of nourishing antioxidants, vitamins, omega acids and minerals contained in our plant-based formula promotes regeneration and improves resiliency at the cellular level, while a lushly fruity blend of orange peel and grapefruit essential oils leaves the body deliciously scented.

---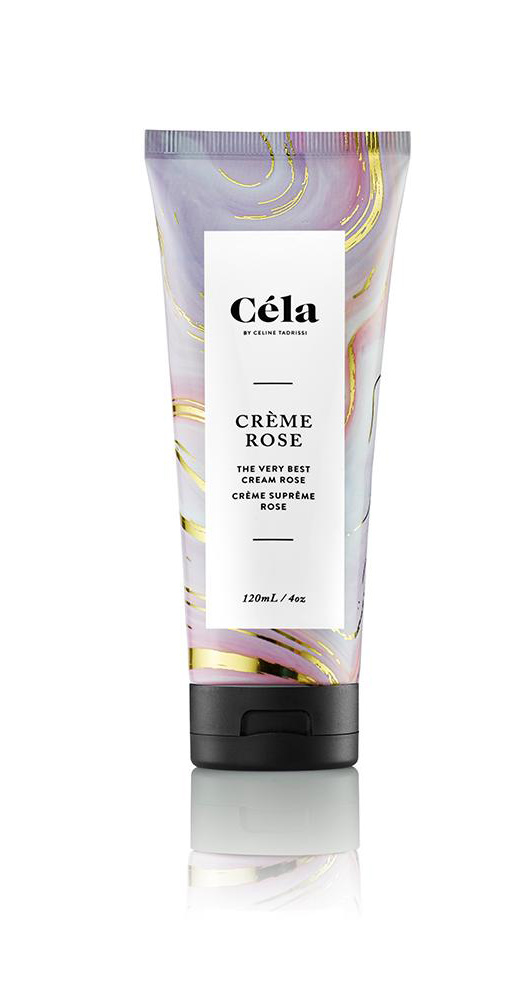 Crème Rose
Tried and tested:
The Creme rose is a rich nourishing Creme that protects, calms, soothes, hydrates and softens the skin.
With ingredients such as blueberry, elderberry, evening primrose, juniper berry, rosemary and lavender, these potent extracts protect the skin from environmental factors and support at a cellular level.
For ultimate results apply to slightly damp skin after a bath or shower

Deliciously aromatic with notes of sweet jasmine, peach and rosewater, and enriched with Canadian botanicals, cupuaçu butter and Abyssinian oil, this velvety body cream hydrates and softens skin.

More about CÉLA BODYCARE